Driving without car insurance in Missouri will attract penalties and can even get your license revoked. Read on to discover the penalties for driving without car insurance in Missouri.
Missouri law requires car owners to have car insurance. You will face the consequences if you cannot provide proof of your car insurance. This includes heavy fines and registration suspension. According to the Missouri Department of Revenue, you must always carry evidence of insurance in your vehicle. If a police officer requests proof of insurance and you cannot provide it, the officer WILL issue you a ticket.
Penalties for driving without car insurance in Missouri
Missouri has enacted hefty fines for drivers who do not have car insurance. Most drivers cannot pay for damages incurred by an accident if they do not have insurance. Driving without the state's minimum required insurance can result in severe penalties in Missouri. You might get 4 points on your license, a fine of up to $300, 15 days in jail, and your license suspended.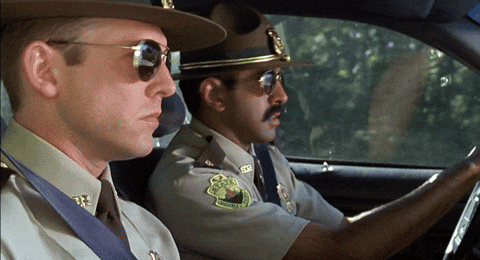 The penalty increases each time, resulting in the suspension of your license. 
First offense: To reinstate their license, drivers must pay a $20 reinstatement fee. The driver will be under supervision for some time.
Second offense within two years: Suspension of your license for 90 days. To get the license reinstated, a fee of $200 must be paid.
Third and subsequent offenses: License is suspended for one year, and you must pay a $400 reinstatement fee. 
Missouri Car Insurance Laws
You'll need auto insurance whether registering your car or applying for your driver's license. You must also maintain continuous coverage as long as you are on Missouri's roads after that. If you receive a ticket for driving without insurance, remember that the points will remain on your Missouri driver's license indefinitely. Suppose you are stopped and fail to present proof of insurance. In that case, you will be issued a ticket for "No Insurance," or "No Proof of Insurance," "Failure to Maintain Financial Responsibility," or "Failure to Maintain Financial Responsibility," even if the vehicle is insured.
What you should know about Missouri Car Insurance Facts
Missouri, on the whole, has a relaxed attitude when it comes to uninsured drivers. Missouri accepts a variety of proofs of insurance, including the original paper copy and electronic documentation. Your car insurance should contain the following details:
Make and model of the car

Year of manufacture

Rating for Security

Value of your car

Date of expiration

You will never have any problems as long as you have this.

For driving without insurance in Missouri, there is no maximum look-back period. That means your conviction will stay on your driving record for the rest of your life.
The following are acceptable types of proof of insurance:
Your provider's electronic/digital copy of your insurance card

ID cards with valid liability insurance

Binder with valid insurance (a temporary form of car insurance)
Tips to get cheap car insurance quotes in Missouri:
Maintaining a good driving record is one of the best ways to get cheap car insurance in Missouri.
Compare car insurance quotes in Missouri from various car insurance companies.
Car insurance in Missouri is compulsory. Driving without car insurance in Missouri will attract heavy fines.
---
Check out our blogs for info on finding top-rated airport parking, the best parking spots in your city, and affordable car washes near you.
---