Get in touch with your inner car fanatic and start a thrilling trip of car modification! Car modifications open up a world of options, from making your car look cool and different to running better and keeping you safer. But before you get into aftermarket changes, you must know how they will affect your insurance. Read our comprehensive guide on modified car insurance!
Do you want to know if your insurance will cover you if you modify your car? We have looked into car modifications and figured out how insurance works. Get ready for a thrilling ride that mixes your love of cars with the peace of mind of knowing you're safe. Let's go on a trip together.
What Do You Mean by Car Modification?
There are two types of car modifications: 
Changes to the car's appearance include chrome bumpers, unique lights, custom paint jobs, and better sound systems.

Upgrades that improve performance include changes to the chassis, strut bars, or turbochargers.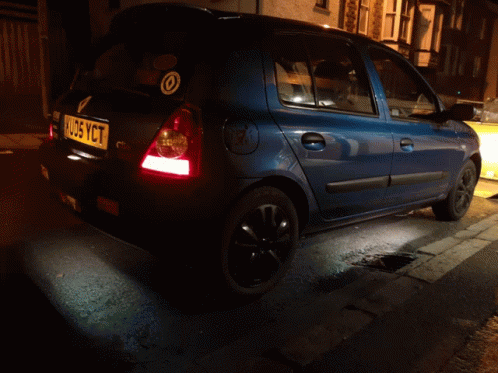 Different Types of Car Modifications
Changing original parts is an example of a modification. Drivers might add these parts to change how the car looks or runs. 
Any of the following parts could be replaced as part of the changes:
Rims

Turbocharger

Bumper

Unique Painting

Boards For Running

Carpeting

Customized Rims

Fuel System Improvement

Personal Grilles

Winches

Sway Bars or Anti-Roll Bars

Including Wifi

Vehicle Bed Lining

Custom Suspensions (Higher or Lower)

Alterations to Suspension, Engine, or Body.
Changing a car's stock parts can change how much it's worth. Insurance companies may also consider whether you put the parts in yourself or had a professional do it. Some changes can bring down your insurance costs. 
Definition of Modified Car Insurance
Modified car insurance is a type of insurance that covers the modifications that have been made to a car. When parts that didn't come with the car from the factory are added, they are called "aftermarket." Most standard insurance plans don't cover these changes. But if you have modified car insurance, you can ensure it covers your car, including aftermarket parts.
Benefits of Modified Car Insurance
You need modified car insurance if you have modified any car parts.
Covers Modified Parts:

Most traditional plans don't cover modified parts. 

Protects Your Policy: 

It could be thrown out if you don't list modified parts on your insurance. When you buy a policy with changes, you also protect your benefits.
Before driving a modified car, ensure you have modified car insurance. By ensuring you have enough modified insurance from the start, you can confidently protect your car and its expensive parts.
How to Buy Modified Car Insurance?
Most of the time, your insurance policy won't immediately cover parts that have been changed. Some changes will only be covered if you have modified car insurance. Before you make a change, you should find out how much it will change your insurance rate. Your insurance company may decide not to cover some changes you make.
If you change your insurance policy, the rate will likely go up. Usually, it costs more to fix or replace things that have been changed, so you will have to pay more for insurance. Also, small changes can lead to the same growth rate as big ones. Ask the company to put any changes to your policy in writing so you can keep the same rate after the changes are made.
Your car insurance company will decide what kind of insurance you have and how fast it goes up. Some insurance companies want you to get a different policy for your modified car. In contrast, others might offer add-on plans for custom parts and equipment. This type of extra protection will usually cover modified parts up to a certain value. Getting quotes in advance can also help you plan your budget and make sure that adding a certain part to your car won't make your insurance rates go up by a lot.
If you need to make a claim, having a list of all the parts that have been changed is also helpful. If you add or remove any changes, you should update your policy with the most up-to-date information.
Companies That Provide Modified Car Insurance
Choosing the right insurance company is important to ensure your modified car is insured enough. Suppose your current insurance company doesn't offer insurance for modified cars. In that case, you can get coverage from a company that does. A company that offers insurance for antique or vintage cars could help. 
Below are the top companies that offer Modified Car Insurance:
Hagerty

J.C. Taylor

Condon Skelly

Grundy

American National.
Hagerty is one of the best places to get insurance for old and modified cars. The company's plans are based on an agreed-upon value. This means that you and the appraiser agree on what your car is worth and how much insurance you need.
Some companies, like Allstate and Esurance, may also offer insurance for modified cars. However, they usually have certain standards to meet. Nationwide and Progressive are two other insurance companies that might offer insurance for cars that have been changed. Most of the time, these companies have a cap on how much they will pay.
Talk to your insurance provider to determine what kinds of modified car insurance are available and how much they will cost. It's also important to shop around and get prices from multiple companies. One insurance company might raise your rates a lot for a certain change, while another might not raise them as much.
If your car has extra parts or has been changed, you need insurance covering those changes. This ensures that you are covered and that your insurance policy is still good if you need to make a claim.
Can I Get Discounts for Modified Car Insurance?
If you make changes to your car that make it safer and more secure, your insurance company may discount you. But protecting your car with new safety features that make it safer doesn't usually lead to lower rates. Some of these systems use new technology, which can be hard to fix and may cause your rates to go up.
Here are a few changes that might help you save money on your car insurance:
Systems for security and alarm

Front and back cams and parking sensors

Adaptive headlights and daytime running lights.
Types of Modified Car Insurance
You'll need one of these types of car insurance to get the full value of your car and any changes you've made to it paid for in the event of an accident:
Supplemental Coverage: This coverage, which comes as an endorsement, adds more security to your basic auto insurance. Some insurance companies call this "specialized parts and equipment coverage" or "personalized car insurance."
It covers the cost of special features and aftermarket parts up to a certain amount, less your deposit. You must also have comprehensive and accident coverage to add this extra insurance to your policy.
In the event of a total loss, the stated amount of coverage will pay you the lesser of the real cash value of your car (less your deductible) or the amount you say it's worth. This coverage can be a good idea if you have a lot of extra specialized parts or tools.
Classic car insurance: Tell your insurance company beforehand if you plan to change your classic car. If you don't tell the company, you'll have to pay for any fixes or new parts, and the custom parts might not be covered.
Stated Amount Coverage: Many insurance companies offer classic car insurance. These companies focus on rating and protecting collectibles and other unique cars, such as customized and modified cars.

Importance of Modified Car Insurance
If your car has any parts that have been modified, you would need to update your auto insurance. A policy that is tailored to your needs can give you the following benefits:
Modified parts will be covered: Normal insurance doesn't always cover things that have been changed, so if your car is stolen or in an accident, you may have to pay much money out of pocket.
The policy will remain legal: If you tell your insurance company about any changes you make to your car, your policy will be valid. Getting a policy that fits your needs also covers the coverage you already have.
If another driver claims you, you won't have to worry: Make sure you have modified auto insurance before you drive a car that has been changed. Because of the changes, your insurance company may not pay if you or another driver files a claim after an injury. You can consistently protect your car and its expensive parts by ensuring you have enough customized insurance first.
It will make sure that your insurance is valid: If you don't name changes on your insurance, it could be canceled for "substantial misrepresentation." In this case, you must pay out of pocket for the claim.
Do You Need Modified Car Insurance?
Standard car insurance usually doesn't cover things that have been changed on a car. Car owners have to buy security for custom parts. Most of the time, this comes as an extra.
Costs you must pay out of pocket can happen if you still need to get changed car insurance. Also, your coverage could be canceled if you don't tell your insurance company about changes.
Agreed Value Policy
If you've changed your car, consider looking into an agreed-value policy. This policy lets the insurance company determine how much the car is worth and what changes have been made.
Your insurance company and a professional appraiser will decide the worth of your car. The cost of a total loss of your change is part of the value. In the event of an accident, your insurance will cover the agreed-upon settlement account, not just the car's actual cash value (ACV).
Cost of Modified Car Insurance
Most changes will cause your insurance rates to go up, but this is also true if the changes make your car run better. This is because insurance companies see turbocharged cars as higher-risk investments.
The average annual premium for full coverage on a basic car is $1557, while the average yearly premium for minimal coverage is $657. 
Putting in aftermarket parts usually means that your insurance rates will go up because if your car gets broken, the insurance company will have to pay for the price of the specialty parts.
Also, car thieves are more likely to notice vehicles that have been personalized. Insurance companies think a lot about how likely a customized car will be stolen when choosing whether or not to cover it. Upgrades to a car that stands out, like shiny chrome wheels or a strong sound system, can lead to more insurance claims, driving up the coverage cost.
Some changes, such as adding safety features, could lower your insurance costs. When you add safety features to your car, many insurance companies will give you a special deal on your insurance.
Modifications Not Covered by Car Insurance
Here are some common changes to cars that may not be covered by auto insurance:
Performance tuning, nitrous oxide injection, and roll cages are racing-specific changes usually not covered by car insurance.

Suppose you upgrade your car's audio and entertainment systems. In that case, your insurance policy may not cover the cost, or you may need extra insurance.

Lift kits and other changes made to a car for use off-road may not be covered by insurance.

Things to Keep in Mind
When you modify your car, you can put your stamp on it. You can improve your car's performance, make it stand out, or make it work better. The best part is that you can make it your own.
However, changing your car can greatly affect your auto insurance rates and benefits. Because of this, you must tell your insurance company about any changes you make to your car. 
Many people like being able to put their mark on their car, especially if the changes make it easier for them to get around. Whether you're making changes to your car because you need to, to make it faster, or because you want it to look better, you should always consider how it will affect your insurance coverage.
Talk to your insurance company about the changes you're making. They can tell you what those changes will likely mean for your benefits and premiums. When looking for insurance, shopping around is always a good idea. You will only know who will give you the best deal once you compare. 
Frequently Asked Questions
Should I tell my insurance company about the modifications?
Yes, you must tell your car insurance company about any changes, even if it means you might have to pay a higher rate. If someone files a claim against you, your auto insurance company could deny the claim if they find out you changed the car without their permission.
What kinds of changes lower the cost of personalized car insurance?
Car insurance rates will decrease if people change their cars to make them safer and more secure.
What if I buy a car that's modified?
You can buy a changed car if you want to. You need to think about how much it will cost to insure. If you don't mind paying more for insurance, you can buy a car that has been changed.
Will modifications to my car cause my insurance rates to go up?
Most of the time, your insurance costs will increase unless the changes make the car safer or more secure.
What is a modified car?
Insurance companies might have different ideas about a "modified" car. Most of the time, though, it's a car with parts or changes that weren't part of the original factory specs.
What are the best insurance companies for modified cars?
The best insurance companies for modified cars offer custom parts coverage. This is usually an add-on that pays to fix or replace changed parts.
If I modify my car, will my insurance go up?
When you change your car, the added value generally causes your insurance rates to go up. But some changes to your car may lower its real cash value.
How much does it cost to insure a modified car?
Your car's value can go up if you make changes to it. Talking to your insurance company is the best way to find out.
Can I get a discount on my car insurance if I modify my car?
Most changes to your car are likely to increase your car insurance rates, but a few changes could make your rates go down.
For example, adding anti-theft gadgets could make it harder for someone to steal your car. In theory, this lowers the danger for your insurance company, which could mean your rate decreases.
Will my car insurance cover my unique roof rack if I get into an accident?
It depends on your insurance and what it covers. 
Should I tell my insurance company about the modifications I've made?
Yes, you should immediately inform your car insurance company if you make any changes to your car.
If you get into an accident and damage your high-end handmade rims and wheels, your insurance may not cover enough to replace or fix them. Your car insurance company may cancel your policy if you make changes to your car that aren't up to original standards and don't tell them ahead of time.
---
Harness the real power of real-time monitoring with the Way.com Super App. This app helps you find a parking spot, and get quotes for auto insurance and refinancing. You can also find the cheapest car wash and EV chargers near you, and get cash back on gas. Way.com will take care of everything you need for your car!
No one knows your car like Way Does!
---