It's known as a "good problem" for drivers who don't put a lot of miles on their odometers. Driving fewer miles reduces wear and tear on your car. It also saves money at the petrol pump and lowers the risk of a car accident. It is here that pay-per-mile car insurance comes into the picture.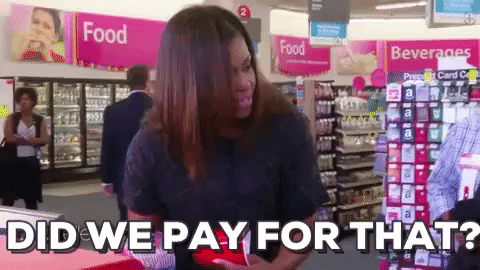 All of them are positive attributes. However, you continue to pay for auto insurance that does not adequately compensate you for your limited driving. Pay-per-mile car insurance is supposed to give you more control over your monthly auto insurance premium by allowing you to select how much you drive.
What is Pay-Per-Mile Insurance?
There's a link between how many miles people drive and their chances of getting into an accident. That affects your rate because an increase in general accidents, repair expenses, and injury bills will raise rates for everyone.
Car insurance companies must account for these scenarios in their pricing. They provide low-mileage discounts, but they usually only apply if your mileage falls below a certain threshold, such as 8,000 miles per year.
Pay-per-mile insurance programs offer a daily or monthly base cost based on characteristics similar to those used to determine rates for standard insurance policies, such as your age, driving record, car, location, and credit history. As a result, the starting point will differ from person to person.
After that, there's a per-mile fee. The per-mile rate also differs from one individual to the next, depending on the elements that determine the base cost. Depending on how many miles you travel each month, your pay price will change. The number of miles driven in the preceding month is usually used to calculate the monthly bill.
Consider the following example of a pay-per-mile plan: You pay a monthly base charge of $33 plus a per-mile rate of 5 cents per mile. If you drive 500 miles in a month, the total cost will be $54 ($33 base rate plus 500 miles x $0.05 = $58).
Pay-per-mile insurance is not to be confused with usage-based auto insurance, which focuses on safe driving habits like braking and speeding rather than actual miles driven. To make insurance prices lower for higher mileage drivers, insurance companies distribute the expense of coverage across all of their consumers. On the other hand, lower mileage drivers wind up subsidizing higher mileage drivers' increased risk and paying more despite driving less. 
What all does a pay-per-mile auto insurance cover?
You obtain the same coverage kinds with pay-per-mile insurance as you would with regular auto insurance. Liability coverage, collision and comprehensive coverage, uninsured motorist coverage, and roadside assistance are all included. 
However, because your rate is based in part on the number of miles you travel, you have greater control over it. Discounts may be available as well.
Cost of pay-per-mile auto insurance
Pay-per-mile insurance rates differ from one firm to the next. And, as with traditional car insurance, rates will vary from driver to driver.
The base rate for Nationwide's SmartMiles program is around a third of what a standard Nationwide car insurance policy would cost. If your annual premium for regular coverage was $1000, your SmartMiles base cost might be around $300. The average charge per mile is 6.5 cents, and however, it can be as low as 2 cents and 10 cents.
Unlike other pay-per-mile car insurance plans, Allstate's Milewise has a daily and per-mile fee. A credit or debit card must be linked to your account, and fees are charged once a journey is finished. Several of these schemes limit the number of miles you can pay per day.
What are the benefits?
Switching to pay-per-mile insurance would save money for someone who doesn't drive much. But what exactly does "not driving much" entail?
To save money on pay-per-mile car insurance, you'd have to drive less than that. When calculating how much you travel, don't forget to include the time it takes you to get there, especially if you spend time stuck in traffic.
It has nothing to do with the amount of time you spend in your car, and it has to do with the distance you're driving. For the most part, people aren't driving at all.
Some examples of car owners that don't put a lot of kilometers on their cars are:
Who drive solely on weekends and take public transportation to work

People who work from home

Car owners who have a car lease with strict mileage limits

On-campus students are college students who reside on campus.

Retirees who don't drive too often
Drivers who wish to save money based on actual mileage driven rather than driving behavior, such as usage-based auto insurance, may find a pay-per-mile insurance plan interesting.
Before you buy it, give it a try
Keep track of your miles before committing to a plan. That is, if you're unsure if pay-per-mile auto insurance is good for you.
Another method is to log your miles using a third-party mileage tracker app on your smartphone. Both free and commercial apps log your miles driven and run in the background. If you don't have normal daily driving patterns, such as traveling to work or school, this could be a decent alternative for tracking miles.
Bottomline
What is pay-per-use car insurance? Calculating car insurance by the miles you drive is a simple process. Opting for auto insurance by the-mile coverage will save a lot of money on your premiums. Pay-per-mile insurance is a popular option for many car owners.
Looking for pay-per-mile insurance? It pays to use Way.com
Pay-per-mile car insurance is only available from a few carriers, including Allstate and Nationwide. You may acquire rate estimates online from all four and get a better idea of how much coverage you'd pay according to how many miles you travel.
Some pay-per-mile options may not be available everywhere.
Compare car insurance quotes from companies that offer pay-per-mile insurance. Then compare your current policy to determine if a pay-per-mile program can provide you with the same amount of coverage (or more) at a cheaper rate.
| | |
| --- | --- |
| Car insurance company | States  |
| Allstate Milewise | Arizona, Delaware, Idaho, Illinois, Indiana, Maryland, Massachusetts, New Jersey, Ohio, Oregon, Pennsylvania, Texas, Virginia, Washington, West Virginia |
| Nationwide SmartMiles | Arkansas, Arizona, Colorado, Connecticut, District of Columbia, Florida, Georgia, Iowa, Idaho, Illinois, Indiana, Kansas, Maryland, Maine, Michigan, Minnesota, Mississippi, Missouri, Montana, Nebraska, New Hampshire, New Mexico, Nevada, North Dakota, Ohio, Oregon, Pennsylvania, Rhode Island, South Carolina, South Dakota, Tennessee, Texas, Utah, Virginia, Vermont, Washington, Wisconsin, West Virginia, Wyoming |
---
Check out our blogs for info on finding top-rated airport parking, the best parking spots in your city, and affordable car washes near you.
---