Are there any penalties for driving without car insurance in California? If so, what are they? Read on to know more.
As you might expect from California, driving without insurance in the Golden State can result in many fines and other penalties. If you receive a ticket for driving without insurance in California, calculating the fine will be a significant source of stress.
Driving without insurance is not a crime that carries a jail sentence. Therefore if you are caught doing it, your record won't reflect it. But you will have to pay penalties imposed by the state of California.
In addition to the fine for driving without insurance, you may also lose your license and have your car seized. So driving without insurance in California is likely not worthwhile. To assist you in checking this, let's calculate what you'll have to pay if you're discovered driving without the state-mandated coverage.
What does California require?
California mandates that all car owners carry minimum liability insurance. Without insurance, drivers are unable to register their cars annually and face severe penalties if they are found. If caught multiple times within a given period, the penalties and fines escalate. 
What are the penalties and fines for driving without auto insurance in California? Way.com is here to notify you.
Car Insurance Laws in California
First, let's take a moment to define what driving without insurance in California entails. In this state, you only meet the minimum coverage requirements if you have:
$15,000 of bodily injury liability coverage per person

$30,000 of bodily injury liability coverage per accident

$5,000 of property damage liability coverage
Having this much liability coverage ultimately provides you with a safety net. For example, suppose you cause an accident or strike a person or object with your car. In that case, you can rely on your liability coverage to pay for the resulting damages up to the above limits (or more, if you opt for higher coverage limits).
In California, driving without insurance entails a lack of liability coverage at the abovementioned levels. But there's more. Following the state's vehicle statute, you must also provide proof of this coverage to a law enforcement official upon request. 
What to keep in mind
You could either present a physical copy of your insurance card or pull it up on your smartphone. To avoid a ticket for driving without insurance, you must present proof of insurance when requested. A short aside to further confuse matters: California has alternative ways to demonstrate financial responsibility if you do not wish to purchase liability insurance. 
You may, for instance, deposit $35,000 with the DMV or obtain a $35,000 surety bond. In most circumstances, however, purchasing insurance coverage is the cheapest and most convenient option to obtain the proof of financial responsibility required to drive legally in the state.
You must carry insurance if you leave it parked on the road, in your driveway, or in your garage. The police can immediately determine your car's insurance using the Motor Insurance Database. If it isn't, they have the right to confiscate it immediately, even if you later get insurance on the side of the road.
Penalties in California for driving without car insurance
The penalties for driving without insurance in California may not appear severe at first glance, but it escalates if you are a repeat offender or are involved in an accident.
First-time penalties in California
In California, driving once without insurance is not a major offense. In California, if you are ticketed for driving without insurance for the first time, you must pay a minimum fine of $100. A base fine of $100 will result in total fines of around $450 after extra fees and penalty assessments. However, the court may also choose to impound your car.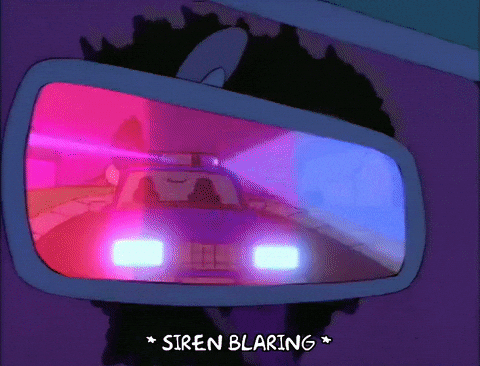 Second-time penalties in California
The fine for a second offense of driving without insurance in California is between $200 and $500, in addition to any applicable penalty assessments.
Penalty assessments of California
California's fines for driving without insurance are not excessively harsh. But where they grab you is in the imposition of penalties. 
If you drive without insurance in California, an accident will cause you significantly more trouble. In addition, if you caused the collision, you are responsible for paying the damages. Therefore, you will be responsible for paying for the other party's car repairs and medical expenditures.
Accidents in California without car insurance
In California, driving without insurance and causing an accident might leave you with so many expenses to pay that it could drastically alter your lifestyle. Furthermore, even if you cannot pay immediately, the other driver could sue you and garnish your wages until they receive the full amount you owe.
If your insurance company files an SR-22 on your behalf, you can get your license reinstated one year after your license has been suspended. 
This SR-22 will need to be maintained for three years. And when you require an SR-22, the cost of your auto insurance increases, so be prepared. Even if you were not at fault, driving without insurance in California restricts your legal options following an accident. 
The other driver's liability insurance can pay for your vehicle repairs and medical expenses up to the policy limits. However, because California is a "No Pay, No Play" state, you cannot seek compensation for non-economic losses. 
Consequently, you could not sue for pain and suffering compensation.
Affordable Car Insurance in California through Way.com
You can apply for the California Low-Cost Auto Program, which assists low-income drivers in finding affordable auto insurance if you're having trouble paying for car insurance in California.
A super-app like Way.com is another approach to finding affordable auto insurance in California. Way.com undertakes all the legwork in obtaining affordable estimates from the most well-known insurance providers and purchasing new auto insurance. We at Way.com will even assist you with rescinding your prior coverage.
Way.com will also offer you new car insurance quotes each time your policy is up for renewal to guarantee you always have the best rate and get the coverage you want.
Way.com became the top super app for cars due to its high level of customer care, earning a 4.8/5 rating on the App Store.
---
Here's more info on top-rated airport parking, the best parking spots in your city, affordable auto insurance, easy Auto refinance, and high-quality car washes near you. 
---