Each state, including North Carolina (also known as Tar Heel State), has its own set of rules and penalties for drivers caught without car insurance. It is not the state fines or penalties you should be afraid of—it's a traffic accident without insurance coverage. The financial obligation to cover the expenses of a car accident would be devastating for most people. 
Fines in North Carolina for driving without car insurance
North Carolina takes car insurance seriously. Driving without one is a Class 1 misdemeanor, which means you could face various penalties. Driving without car insurance in North Carolina? The state may suspend your license, levy fines ranging from $50 to $150, or impose jail time. The penalties are harsher for repeat offenders.
Present sanctions are as follows: 
A

 $50

 for the first lapse plus a 

$50

 license renewal fee.

 

A 

$100

 for the second lapse plus a 

$50

 license charge for re-establishment.

 

A 

$150

 for the third and subsequent lapses, in addition to the 

$50

 license renewal fee.
If your insurance provider does not renew your policy or if you have a lapse in coverage, your North Carolina insurer is required by statute to inform the DMV. You will then receive a notice to which you must reply within ten days. If there is a policy lapse, you will be forced to show evidence of new benefits and pay an imposed penalty within ten days, or you will be subject to a loss of your license plate. 
Penalties for subsequent offenses
North Carolina penalties increase to $100 if you commit two offenses within three years. The state will seize your registration and license plates for 30 days until you purchase insurance. Your license will be suspended. In addition, you must pay a $50 reinstatement fee. You could also face up to 45 days in jail or probation. However, you can avoid jail time and suspension by submitting proof of insurance and paying the civil penalty within ten days of receiving the FS 5-7 Notice.
The civil penalty fine increases to $150 if you commit your third offense within three years. You will also be without your registration and license plates for 30 days until you obtain insurance and pay the $50 reinstatement fee. You could face jail time with the possibility of probation.
A driver involved in an accident that does not have the right insurance policy will have his license revoked at the time of the accident. The suspension will remain in place for one year, after which the driver must have evidence of insurance. The uninsured driver would also earn three points on his driving record. 
Do you need insurance to get your license in NC?
In North Carolina, obtaining a driver's license requires liability insurance. You need to purchase "non-liability owner's insurance" if you don't own a car.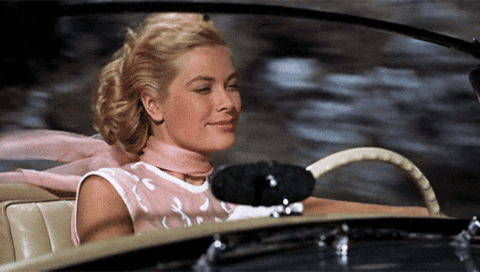 Here's more info on top-rated airport parking, the best parking spots in your city, the most affordable insurance for your car, and top-rated car washes near you.