Samantha Fish, famous for her album Runaway is getting ready to tour across the US again. The multi-genre artists is known for her rock, country, funk, bluegrass, and ballads. Find out where you can catch her live near you, this year. Here's all you need to know about Samantha Fish 2023 US tour dates, setlists, tickets, and parking.   
The New York Times called Fish "An impressive blues guitarist who sings with sweet power" and "One of the genre's most promising young talents." This year, you can experience her talent live at concert near you! 
Samantha Fish begins 2023 with a 24-date US tour before heading to Australia and Europe. Later, she returns in June for three more concerts in the country, before kicking off her UK tour. 
Who is Samantha Fish?
Samantha Fish is best known for her blues. However, her live show features multiple genres, including rock, country, funk, bluegrass, and ballads. She was born and raised in Kansas City, Missouri. Since her first album, Runaway, came out in 2011, Samantha Fish has quickly become one of the best blues rock artists. Some of the best guitarists in the blues rock genre have worked on her albums. Samantha Fish grew up in Kansas City, Missouri. She used to play the drums, but when she was 15, she switched to the guitar. Fish's mother taught a church choir, and Fish's father played guitar with friends.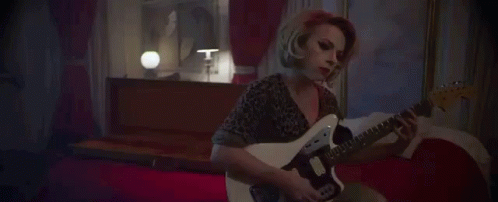 What is the Samantha Fish Tour 2023?
Samantha Fish is currently touring Texas and will continue to journey through Colorado, Tennessee, Georgia, Carolina, and Florida. After the US leg of her 2023 tour ends on February 10, Fish is headed to Australia, followed concerts in the several European countries. In the summer, she'll return to US for three more shows, concluding at the Rocks, Ribs, and Ridges Festival in Augusta, NJ. Samantha Fish UK Tur 2023 is later in the fall. 
What is the schedule for the Samantha Fish tour?
The Kessler in Dallas, TX, is the next stop on Samantha Fish 2023 US Tour, followed by The 04 Center in Austin.
See all of the US tour dates below! 
DATE

 

CITY and VENUE

 

FIND PARKING 

 

12 Jan 2023
Dallas, TX – The Kessler Theater

Book Parking

 

13 Jan 2023
Austin, TX – The 04 Center
Book Parking 
14 Jan 2023
15 Jan 2023
Houston TX – The Heights

Book Parking

 

 

19 Jan 2023
Beaver Creek, CO  – Vilar PAC

Book Parking

 

 

20 Jan 2023
Boulder, CO – Boulder Theater

Book Parking

 

21 Jan 2023
Grand Junction, CO – Avalon Theater

Book Parking

 

22 Jan 2023
Fort Collins, CO – Aggie Theater

Book Parking

 

25 Jan 2023
Memphis, TN – Lafayette's Music Room

Book Parking

 

26 Jan 2023
27 Jan 2023
Nashville, TN – Ryman Auditorium

Book Parking

 

28 Jan 2023
Macon, GA – Hargray Capitol Theatre

Book Parking

 

29 Jan 2023
Asheville, NC – Salvage Station

Book Parking

 

31 Jan 2023
Savannah, GA – District Live

Book Parking

 

01 Feb 2023
Stuart, FL – Lyric Theatre

Book Parking

 

 

02 Feb 2023
Ft Lauderdale, FL – Broward Center

Book Parking

 

03 Feb 2023
Orlando, FL – Hard Rock Live

Book Parking

 

04 Feb 2023
Atlanta, GA – Atlanta Symphony Hall

Book Parking

 

05 Feb 2023
Walhalla, SC – Walhalla PAC

Book Parking

 

07 Feb 2023
Chattanooga, TN – Barrelhouse Ballroom

Book Parking

 

 

08 Feb 2023
Jacksonville, FL – Florida Theatre

Book Parking

 

09 Feb 2023
Melbourne, FL – King Center For The Performing Arts

Book Parking

 

10 Feb 2023
Clearwater, FL – Ruth Eckerd Hall

Book Parking

 

13 Jun 2023
Northampton, MA – The Pines Theater

Book Parking

 

 

15 Jun 2023
Kingston, NY – Ulster Performing Arts Center

Book Parking

 

25 Jun 2023
Augusta, NJ – Rock, Ribs, and Ridges Festival

Book Parking

 

How much are the Samantha Fish tour tickets for 2023?
Tickets for the upcoming Samantha Fish concerts in the US costs around $25 – $50. Rates can be higher depending on the venue – check the official Samantha Fish tour website for up-to-date event rules and details. 
Most Samantha Fish concerts last between two and three hours, but this can be shorter or longer depending on the opening act, the encore, etc. 
What is the expected Samantha Fish tour setlist?
First, we expect Samantha to play her new album, "Faster." Also, Singles from the album include "Twisted Ambition," "All Ice, No Whiskey," "Better Be Lonely," and "Faster." In addition, Samantha will sing songs from her extensive back catalog, like the hit radio single "Bulletproof" from her "Kill or Be Kind" album.  
Samantha Fish's setlist at "Montage Mountain" in Scranton, Pennsylvania, included the following songs: 
Bulletproof

 

All Ice No Whiskey

 

Twisted Ambition

 

Better Be Lonely

 

Don't Let It Bring You Down

 

Bitch on the Run

 

So‐Called Lover

 

Dream Girl

 

Black Wind Howlin'

 
Is there official parking for the Samantha Fish tour?
On-site event parking availability for Samantha Fish 2023 US concerts will vary from venue to venue. Some of the larger venues may have an official parking lot or garage, but spots will be limited and you may have to spend more for drive-up parking in these garages. Check for parking add-ons when you book your Samantha Fish concert tickets or find out of parking validation is offered at any nearby garages.
In the big cities, such as for Austin parking or Atlanta parking, make sure you pre-book a spot near the venue to avoid last-minute delays in finding a garage. During events the traffic can get busy and the demand for parking spaces near popular venues go up. Find affordable parking in any city with apps like Way and avoid peak pricing at the best lots.
Where to find cheap parking for the Samantha Fish tour
Street parking is usually the cheapest form of parking available near concert venues. However, even minor violations may result in hefty fines or your car being towed away. Finding a cheap parking garage is the safest option as it lets you go ahead with your day without getting caught in the hassle. You can park in a safe garage and walk to the venue. 
Using a parking app such as way.com will give you the leverage to park your vehicle near the concert venue without paying high event rates. 
Worried about steep rates and last-minute parking spot hunts before the concert?

Way.com app will show you the list of nearby garages and their rates. You can compare the garages as they fit your needs. You can also choose garages according to their rating and other features such as valet parking, covered parking, and accessible parking spaces.
---
Don't let parking leave you in a tight spot – the Way out is right here on your phone! Book the best parking spots anywhere in your city at unbelievably cheap rates.    
Download Way, the auto super app, and get unbeatable offers on city and airport parking, auto insurance, auto refinance, car wash, gas discounts, EV charging, and more. 
---