Car accidents are unavoidable. After the lockdowns began, phone use while driving increased by 45%. Other risky driving behaviors have increased, such as speeding and braking suddenly. Now people are even holding online meetings while driving. Now, what steps should you take after a car accident?
Preparation will preserve your ability to file a car insurance claim against an at-fault driver, as well as your reputation if another driver wrongly accuses you of the collision. Here are steps to be taken after a car accident. They include what to do, including dealing with emergency personnel, injuries, other drivers, and insurance companies.

Pull over and stay at the scene
Pull over to a safe, well-lit location nearby, preferably a public one where other drivers can see both you and the other driver. This is one of the most important steps to take after a car accident. Do this if you're hit from behind. If you suspect you're the intended victim of a staged collision pull your car over. If your car is obstructing the road, you should move it. Maintain a calm demeanor and use emergency flashers to warn oncoming traffic. You must ensure that you do not leave the scene.
Ensure your passengers are safe and sound
After you move your car to a secure location, check if you or anybody else in your car was injured. If anyone appears to have been injured in the accident, call 911 or an ambulance. Provide the city, street name, and house number you're closest to, mile markings and traffic signs or signals, travel direction, and whatever else you believe will assist them in finding you quickly and efficiently, in addition to your name and other identifying information they want. Wait until the dispatcher says you can hang up.
Call law enforcement
Get in touch with the local law enforcement. This is important in the manual of steps to take after a car accident. It's critical to know which emergency numbers to contact when to report accidents and other driving laws in your state. It's best to phone 911 if you're in a car accident while out of state. Because law enforcement prioritizes more important calls, expect to wait long for officers to respond. Don't panic if the cops can't get to the scene, have to leave before taking a report, or don't show up because no one was injured or the involved cars aren't blocking traffic. After the accident, go to the nearest police station and make a report as soon as possible. Most states allow you to file a police report for up to 72 hours; however, rules vary by state.
If the other motorist sues you, you must document the accident with a police report. Obtain a duplicate of the police report. Later in the claims procedure, an accident report may be useful.
Be careful when talking to other drivers
Determine if you're comfortable speaking with the other driver. If you can do it quietly without the assistance of the police. Use additional caution while speaking with the other motorist if there are any signs that road rage may have played a factor in the collision. While casual talk is acceptable while waiting for the cops, avoid making admissions or saying you're sorry out loud, even if you believe you're at blame. Avoid becoming enraged at the other motorist. Don't assign blame for the collision to another motorist on the spot or accept blame from other drivers or witnesses.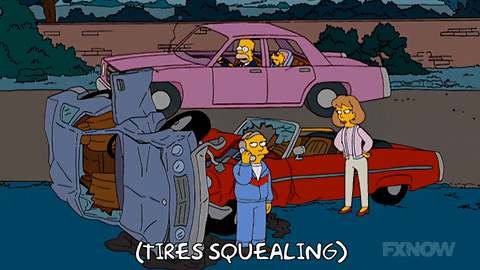 At the scene of an accident, it's better to avoid debating who is to blame. It's up to the insurance companies to make that decision. Refrain from bringing up any prospective injuries. 
Do not make any handshake deals
Even if the other driver offers a large payment or says they have no auto insurance, don't make any side agreements with other drivers to accept or pay cash for the collision instead of making an insurance claim. A 'handshake deal' with cash on the spot could result in high costs down the road.
Get all the right information
It is critical to keep your paperwork in order regularly. Important information, such as your registration, proof of insurance, and the name and phone number of your insurance expert, should always be kept in your car. Have equivalent information on hand or immediately accessible for family members and pets.
Exchange only insurance and contact information when you begin the document exchange process. This keeps you from saying something that might come back to haunt you later.
The following is a list of what you should gather for insurance claims:
Name, address, and phone number

Company name and policy number

Number of the license plate and the driver's license

Vehicle type, color, and model
How to gather the information?
Take pictures or video of any damage to both cars, speak with witnesses, write down everything you remember about what happened, or even capture audio or video data. Keep track of injuries, road conditions, and anything else you think may have played a role in the collision. Car insurance company mobile apps can be useful in documenting accident facts if you have a mobile device.
Car insurance companies will want to know the circumstances of the accident, whether or not a police report was filed, whether or not there were witnesses, and any other relevant information. Try downloading and installing your insurer's mobile app before a collision to speed up the claims process if you own a smartphone. A good mobile app is important because, in addition to documenting the specifics of the accident, your insurer may be able to deploy a tow truck and offer rental car alternatives through the app.
Roadside assistance, towing services, rental car coverage, and other services may be offered to you after an accident, depending on your policy. Save any bills and medical records from the accident if you need them later for insurance claims or court.
Start your car insurance claims process
It's critical to get in touch with your insurance company as soon as possible. This will help speed up the claim process, and they may also be able to help you with other services that your policy may cover. While much of the information about the claims procedure can be found on an insurer's website or mobile app, ask clarifying questions if there is anything you don't understand. Find out what documentation you'll need to send your insurance, such as a 'proof of claim' form. Ensure you're aware of any filing deadlines and when you may expect to hear from your insurance provider.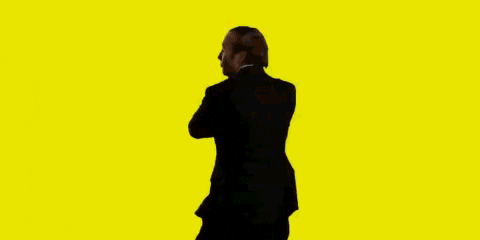 Your insurer or the other driver's insurer will likely want to check your car to prepare a damage estimate. If your car is still drivable, you may be requested to go to a drive-in claims center, a collision repair business linked with the insurance company, or use remote inspection tools like a smartphone app. Many insurers worked to improve their virtual auto insurance claims procedure during the epidemic. Using mobile technologies expedites the processing of your claim and allows you to get back on the road sooner.
What happens after you file for a claim?
Insurance adjusters determine what you'll receive for repairs or replacing your car if it's totaled. After filing a claim, provide all the information the insurer asks for. Each company's insurance adjusters will gather information about the collision and, based on the facts and state law, establish who is at fault or how much each motorist is responsible for the accident.
This process varies depending on where you reside. Eighteen states have no-fault insurance rules that require you to have personal injury protection (PIP) on your policy to cover medical bills, lost wages, and other expenditures regardless of who is to blame. In states where there are no no-fault rules, insurers employ a variety of approaches to decide who is to blame.
Contact your insurance expert or your state insurance department if you have any questions at any time.
---
Check out our blogs for info on finding top-rated airport parking, the best parking spots in your city, and affordable car washes near you.
---