The Subaru brand is known for being reliable and able to go off-road, but how long can these cars last? But, of course, like most people who own a Subaru, you love it. 
Subaru is known to be reliable and fun to drive off-road. Also, Subaru is always at the top of the list of automakers whose customers are most loyal to their brand. This award usually means that people who bought a Subaru are happy with their purchase and swear by their cars.
Even though Subaru is known for making reliable cars, does that also mean they last a long time? How long do Subarus last?
We'll talk about how long a Subaru car usually lasts. How many miles can you drive your Subaru before you say goodbye? Does the fact that Subarus are reliable mean that they will last a long time? Which Subarus are most likely to last for a long time? We'll answer these questions and then some.
According to many tests and user reports, Subarus can go between 150,000 and 200,000 miles and last for more than 15 years without any problems. Subaru says that 98% of the cars they sold in the last ten years are still on the road today.
Subaru has made several best-selling cars. We'll discuss the brand's general durability and the specifics of the best-selling models.
How many miles can a Subaru go?
Many Subarus have more than 200,000 miles on them. But almost everyone has had major maintenance work done after 150,000 miles.
The limit on miles driven depends greatly on what you think is a fair price to pay for repairs. A car with many miles on it is more likely to break down badly, costing a lot of money and sometimes making it worthless. 
In short, between 150 and 200 thousand miles is when most Subarus reach its first mileage limit. After that, the limit can be raised to 300,000 miles with major maintenance.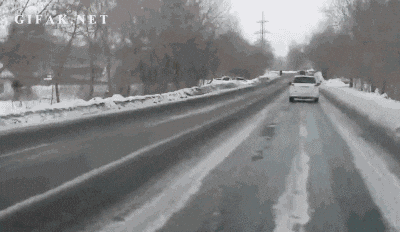 How long will a Subaru car last?
Subaru says that 97% to 98% of the cars it has sold in the last ten years are still on the road. But, of course, if a car is good, it should last at least ten years so that this number could be more impressive.
The old Subarus still on the road today show how reliable they are. On the highway or snowy roads, you might see a Subaru Legacy from the 1990s or an Impreza from the early 2000s that is in good shape.
Many people agree that Subarus don't go out of style and quickly become classics in their own right, even if they have different ideas about how they should look.
Reliability
Subaru is one of the market's most reliable car brands, but it has some problems. The crankshafts broke when they first tried to make a diesel boxer engine. This made the engines useless after just 100,000 miles.
Subarus have gotten a bad name for having problems with the head gasket, but this is sometimes true. Some reports say the gaskets need to be replaced every 150-200k miles, which makes sense. However, some say the gasket breaks before the car reaches 100,000 miles.
Subarus are known for needing regular maintenance. If you do the maintenance, you could avoid ending up with serious problems down the road.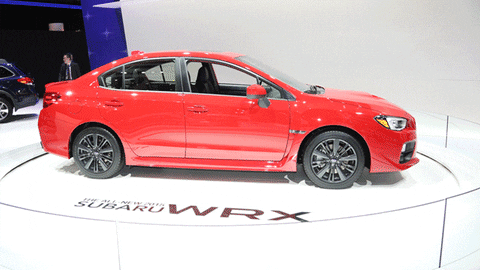 Maintenance Cost
The first five years of a Subaru Forester's life are great, but by the time it's 12 years old, it's much more likely to break down badly. With a 10-year maintenance cost of $8,036, the Subaru Outback is the 97th cheapest car to keep up. Its maintenance costs are similar to those of the Forester. 
During the first ten years, there is a 23.97% chance of a failure that costs more than $500 to fix.
Since the Forester and Outback are crossovers, it makes sense that they aren't the cheapest to maintain. But on the other hand, the Impreza comes in at number 41 with a 10-year service cost of $5,900. Moreover, Impreza stays reliable and has a 17.73% chance of a major breakdown in the first ten years, almost 4% less than the average for the segment.
Legacy is one of Subaru's most popular cars. Even though it's a step up from Impreza, its 10-year maintenance costs are only $6,073, which makes it the 47th cheapest car to maintain. In addition, like the Impreza, it has been more reliable than the average car.
Value
Subaru cars keep their value very well because they are reliable and have features that other brands in the same market can't match. If you want to buy a used Subaru, a one- to three-year-old model is your best bet. However, a four- or five-year-old model is also a good choice.
Post the 5th year, please pay attention to how many miles the car has been driven. Also, please note the frequency of its service. You want to buy a car that has already had the major work done, like replacing the head gaskets or the timing belt/chain.
Subaru vs. Toyota: A Small Breakdown
The two Japanese car companies are not directly competing with each other because they offer different things to their customers, but we can still compare how reliable they are.
The most durable car in the U.S. is a Toyota Land Cruiser, and the second most durable is a Toyota Sequoia. Toyota is also the brand that has been around the longest.
Because a Subaru needs regular maintenance, running costs a lot, especially after it hits 150,000 miles. Even though maintenance is always a good idea, Toyota is known for having very few maintenance cycles.
Get Subaru Insurance via Way.com
Subaru insurance costs an average of $1569 per year. But, with the right auto insurance, you can keep your car safe and on the road for as long as possible. Way.com can help you find the insurance coverage you need at a price you like.
The first step is to get the Way.com app. Way.com gets your information from your insurance company in an instant. Choose from competitive quotes from over 200 top insurance companies, and Way.com will take care of the rest, securing your new policy and helping you cancel your old one.
No long paperwork. Don't ask around. No hard work. Just savings. The average user of Way.com saves $971 on car insurance every year.
How to Keep a Subaru Running for Longer?
Regular maintenance is the most important thing you can do to get a lot of miles out of a Subaru. You can drive a Ford or Toyota truck until the wheels fall off with little maintenance, but a Subaru is more fragile and needs to be kept in great shape.
Oil changes should be done regularly and often. Some cars can go 9,000 or 12 months on the same oil, but Subaru recommends a change every six months or 6,000 miles. 
Remember to change the oil and the air filters. By ensuring the filters are in good shape, you get the most out of the oil change and keep the engine in much better condition.
Many drivers push their cars instead of fixing problems because they think it will save them money in the long run.
---
Here's more info on top-rated airport parking, the best parking spots in your city, affordable auto insurance, easy auto refinance, and high-quality car washes near you.
---