Different things are most important to different people when shopping for a car. Buyers who are 5'2″ or shorter probably don't care about legroom in a SUV, but taller drivers do. We've made it easier for you to find your next comfortable SUV. This way, you can see at a glance which ones should be on your shortlist!
For many people looking for an SUV, finding the right one means picking the brand and model with the most space. 
While an extra row of seats can be a deal-breaker for some shoppers, we've ranked the cars based on how much legroom there is in the second row. If two cars have the same legroom, the one with the best interior score in our new car rankings wins.
You might be familiar with some of the names on this list, like the Honda Passport, Ford Explorer, Toyota Highlander, Kia Telluride, and Hyundai Santa Fe.
What to keep in mind!
Let's be clear: none of the midsize SUVs in this guide will make you feel cramped if you sit in the second row. Between the SUVs, we have here, the difference between last and first place is about 4 inches.
Still, even a little extra space can be very helpful for taller adults or long road trips. Read on to find out which SUV has the most space and comfort in the second row.
Tall people have been hurting their knees and getting goose eggs for years, trying to find bigger cars. Now, with the Ford Bronco, Kia Telluride, and Hyundai Santa Fe, their search is over.
Your go-to app for comparing car insurance and shopping around Way.com looked at the specs for SUVs coming out in 2022 to find the ten best choices for tall people. We've put together a list to help you find the right one.
Ford Bronco
When the Ford Bronco returned to the market after 25 years, people were excited because it looked tough, drove well, and had removable doors and a roof like the Wrangler. The front seats have 43.1 inches of legroom, and even the back seats have room to move around. Also, unlike its main rival, the Jeep Wrangler, it's comfortable and quiet enough to drive daily.
Ford Bronco is one for you if you want an SUV with legroom!
The Ford Bronco and Bronco Sport are the only SUVs on our list besides the Jeep Wrangler with removable tops that give you plenty of room for your head.
Ford Bronco Sport
The back seats of Ford's SUV, the new Bronco Sport, are tight. But the front seats have 42.4 inches of legroom and 41.5 inches of headroom, which is good. The simple, rugged design of the Bronco Sport puts all of the focus on performance, especially off-road. If you want a luxury SUV, this is not for you.
Ford Explorer
Since the first generation came out in the early 1990s, the Ford Explorer has been known as a family-friendly SUV. The current Explorer still tries to beat out a wide range of competitors by combining comfort and convenience.
The Explorer can fit six or seven people, depending on whether you choose a second-row bench or two captain's chairs. It has nice features like a rear seat entertainment system, USB ports in the second row, and tri-zone climate control that comes standard. 
This Ford also comes with your choice of two powerful engines: a turbocharged four-cylinder with 300 horsepower or a turbo V6 with 400 horsepower. There are many things to like, but some competitors have second and third-row seats with more legroom.
Honda Passport
The Honda Passport has a long list of standard features, a large cargo area, and a powerful 280-horsepower V6 engine. You can choose between front-wheel drive and all-wheel drive.
If that sounds good, it's because it is. The Passport is a Honda Pilot, but it doesn't have the third row of seats that the Pilot does. This is great if you're traveling with more than five people and care more about trunk space than an extra seat. 
Climate control for three zones, a moonroof, and leather seats are standard. The Elite trim is the most expensive version of the Passport. It has heated rear seats, which could be worth the extra cost for Honda shoppers who live in cold places.
Toyota Highlander
People who want a midsize SUV often choose the Toyota Highlander because of its strong V6 engine, squared-off exterior design, and reputation for being reliable. Many active safety features, like adaptive cruise control, traffic sign recognition, automatic high-beam headlights, lane keep assisting, and automatic emergency braking, are built into the Toyota Highlander, which helps.
But what's it like to be in the second row? The legroom is 41 inches, and the tall windows give you a good view of what's going on outside. The standard bench seat in the second row of the Highlander can slide and lay back, which makes it even more convenient.
You can get second-row captain's chairs if you agree that there are only seven seats instead of eight. Higher up on the Highlander's small ladder, you can get leather seats, heated back seats, and a panoramic moonroof.
Kia Telluride
The Kia Telluride is a top choice because it has 42.4 inches of legroom in the second row and a slightly higher interior score than the Palisade, which came in second. It's hard to decide between these two midsize SUVs because they both have the same platform and drivetrain.
The Telluride is a good partner whether you need to drive eight people or haul a lot of stuff. It has a great exterior and a big cabin. When the middle and back rows of seats are folded down, 87 cubic feet of space for cargo are available.
What's it like to be in the second row? Excellent, and it gets even better when options like extra USB ports, Nappa leather upholstery, heated and ventilated second-row seats, and 64-color ambient interior lighting are added. A 291-horsepower engine gives the SUV much power, but why hurry when it's so roomy and comfortable?
Lexus NX
The Lexus NX was completely redesigned for 2022 to compete better with other small luxury SUVs in its segment. Even though it has the same chassis as the small Toyota Rav4, the cabin is wider and taller, giving front passengers 42.8 inches of legroom and back passengers 36.1 inches. This means that even tall adults can ride comfortably in the back.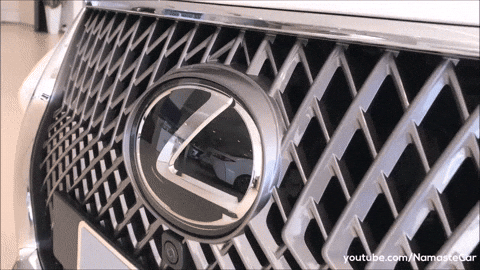 Subaru Ascent
The midsize Subaru Ascent isn't as big as most other SUVs and crossovers on this list, but you wouldn't know it once you're inside. 
Riders in the front row have 42.2 inches of legroom, and adults in the back row have more than 31 inches of space between them and the second row.
Chevrolet Traverse
Unlike many SUVs in its class, the Chevy Traverse has comfortable seats for people of all ages in all three rows. Even people in the very back have 33.5 inches of space to move around. The interior is one of the biggest in the midsize SUV segment.
The most head room is in the Chevrolet Traverse, which has 41.4 inches.
Hyundai Santa Fe
The Hyundai Santa Fe is almost at the top of our rankings for legroom in midsize SUVs. You may have noticed that it has the same 41.7 inches of space in the second row. 
And the Hyundai Santa Fe has a very stylish interior. The seats in the first and second rows are comfortable and supportive. They are made with high-quality materials and soft-touch surfaces. You can also get leather seats and heated rear seats as extras. The ride is generally smooth and quiet, but Santa Fe's suspension is firm, and larger alloy wheels on higher trims make it even stiffer. Even though the standard four-cylinder engine with 191 horsepower isn't a speed demon, it gets great gas mileage.
Affordable Car Insurance for your SUVs with legroom
Even though your car insurance is independent of your height, you can tell when your policy isn't a good fit. Way.com can help you find a better policy for your SUV with enough legroom, even if you think yours is perfect.

It's easy: download the Way.com app. In less than 60 seconds, Way.com will get your information from your current insurer. Choose from competitive quotes from top insurance companies, and Way.com will take care of the rest. We will help you get your new policy and, if you ask, help you cancel your old one.
An average user of Way.com will save $971 on car insurance every year.
Here's more info on top-rated airport parking, the best parking spots in your city, affordable auto insurance, easy auto refinance, and high-quality car washes near you.