Is there telematics insurance? What is telematics? What is telematics in cars? How does telematics work? Is it connected to car insurance monitoring devices? Read on to know more.
A telematics car insurance discount or usage-based insurance (UBI) is a discount you earn for enrolling in and continuing to use your auto insurance company's app-based program. Accordingly, this app will allow your car insurance company to track and monitor your driving habits.
How to get a telematics or UBI car insurance discount
Basically download your car insurance company's mobile app to your smartphone. The app will identify and monitor any trip you take in a car as long as your phone is turned on, fully charged, set to all motion and physical activity, and enabled location services.
Is a usage-based insurance discount similar to a lower insurance premium?
No, the telematics car insurance discount is contingent on you enrolling in and continuing to use your insurer's app-based program to track your driving. However, any change in your auto insurance premium will be determined by your driving habits (about which the app is gathering data).
What is a good telematics score?
Aim for a score of 70 or above on the driving test. This level of score indicates that you are a safe driver. A score of 70 would indicate that you are less likely to be involved in an accident, and less likely to have your insurance policy canceled owing to a poor score.
What information is gathered by car insurance companies?
Auto insurance companies will use their phone-based app to collect data about:
The times of day or night you drive.

How far you drive.

Sudden accelerations and decelerations.

Events such as slamming on the brakes.

Cell phone use.

Speed in exchange for a telematics car insurance discount.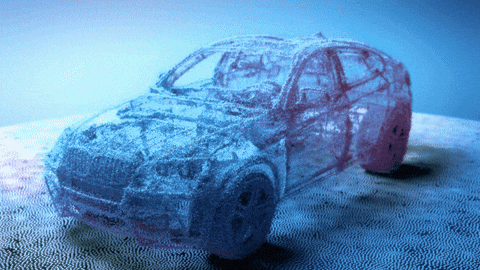 Is telematics or usage-based car insurance discount worth it?
This is a difficult question to answer. Most telematics schemes for car insurance are free to join, including the use of the tracking device. The big question if you're thinking about joining a telematics program is: would my car insurance be cheaper if I don't use it? It all boils down to whether or not you drive safely. Telematics, on the other hand, can protect you from being penalized by rating criteria that are beyond your control. Telematics, together with competent driving, may help you overcome these rating variables and get a better rate.
Insurance companies give discounts based on their estimates and your driving record. You might be with the wrong company if you're still paying too much for car insurance despite using telematics. Once every six months, it's a good idea to reevaluate your auto insurance.
Pros and cons of telematics/ usage-based car insurance discount
PROS
Drivers get lower premiums based on their safe driving habits.
Compensates for non-driving criteria like credit score or geography.
You will use your car less, lowering your car's wear and tear.
CONS
Unsuitable for long-distance drivers.
If your schedule necessitates driving at night, your insurance costs may be greater than intended.
How does it affect the car owner?
Insurance firms use telematics to assess driving habits and behaviors. The catch is that if they don't like what they see, they can use this information to increase drivers' car insurance costs or even deny claims. The telematics car insurance discount will save you money in the short run. However, providing your insurance provider with information about your driving and driving habits may increase your insurance prices. 
It can also lead to claims being denied in the future, as well as your vehicle insurer refusing to renew your coverage. Be careful what you buy.
---
Check out our blogs for info on finding top-rated airport parking, the best parking spots in your city, and affordable car washes near you.
---