Elon Musk is visionary and a revolutionary! After revolutionizing the electric car industry, he has set his eyes on the auto insurance industry. It seems he will do it one state at a time if necessary. After Texas and New York, Elon Musk plans to expand Tesla discount car insurance to other states internationally.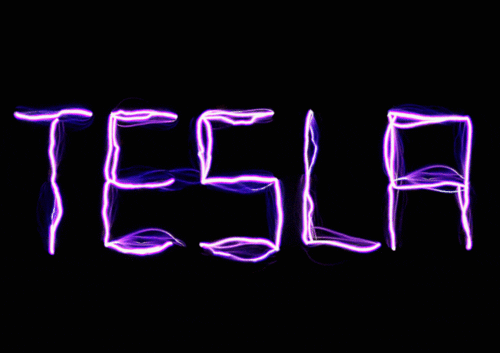 via GIPHY
Drivers in California can already switch to Tesla Insurance and save as much as 30%. This easily adds up to hundreds of dollars a year. Although such a high number certainly warrants your attention, it does not follow that Tesla Insurance is the best option for you.
Own a Tesla? Hop on to Tesla insurance
A luxury electric car, Teslas can be even more expensive for repair or replacement than their counterparts. Our team of analysts was able to narrow down the following rates for Tesla insurance. Please note that these numbers are just estimates. They can go higher or maybe a bit lower than the numbers we present here.
Car insurance for Tesla Model 3 will be between the range of $2118 – $2361. If you own a Tesla Model S, you will have to shell out between $3678 and $4152. Owning a Tesla Model Y will make you a superstar among your friends. For Tesla insurance, you will also share the superstar status as you will have to pay between $2121 and $2232. For the Tesla Model X, your bank account will see a decrease of $3360 – $4032.
It's important to remember that prices vary widely based on factors such as the individual, the location, and the insurance company. All of the active safety and driver assistance features that come standard on all of Toyota's new cars provide a wealth of data to back up this trust.
Tesla discounts available for your car
In California, the following discounts are available for Tesla insurance:
Good driver (no surcharged accidents and violations in the last five years and other eligibility requirements)

Exceptional student

Multi-vehicle policy

Loyalty

Airbags

Anti-theft gadgets

Drivers older than 55

Autopilot discounts (based on the car's autonomous level)
Tips to get a discount on your Tesla car insurance
Tesla Insurance isn't an option for most drivers in most states because saving 20%-30% is not feasible. No matter where they live or what car they drive, drivers can lower their premiums thanks to various options available to them, regardless of whether they drive a Tesla Model S or a Toyota Corolla. One of the best things you can do is to look into all of your possibilities. Despite having Tesla Insurance, it may not be the most cost-effective choice for you.
When determining your insurance premiums, insurers consider a wide range of risk factors, including the type of car you drive, your driving history, ZIP code, and even your marital status. Because each insurer has its formula, shopping around for multiple quotes can result in significant savings.
If you haven't compared quotes in the last year or two, you could be overpaying by hundreds of dollars. You can save money on both home and health insurance by following the same strategy. Improving your credit score can also help you save money on car insurance. Insurers can use credit information in most states. Prospective car owners who have a lot of debt are seen as higher risk-takers. 
Tesla Insurance:
Is it worth it?
Tesla Insurance is currently available only to owners of Tesla cars, and this will not change shortly. They claim that they can offer lower rates because they have an in-depth understanding of their cars' "technology, safety, and repair costs." For those who don't own a Model S, X, 3, Y, or Roadster, you'll have to shop around for car insurance discounts. Tesla does not offer car insurance discounts for these models.
In the future, Musk hopes to make his insurance available worldwide, but he admits that progress has been slow so far. There are also rumors that they are planning to expand into Illinois and Washington. You may have to wait sometime before switching to Tesla Insurance if you are a luxury EV driver who stands to gain financially from doing so.
Way.com is your destination for affordable car insurance
As with all car insurance, start by comparing quotes from several insurance providers. This ensures you get a good deal on your car insurance. Contact a licensed insurance agent. If you need multiple car insurance quotes in less than 10 minutes, check out the way.com app or website by tapping the banner below.
We only require your basic information to research different uninsured motorist coverage options for you. Then you can choose your policy and benefit from the protection it provides.

---
Check out our blogs for info on finding top-rated airport parking, the best parking spots in your city, and affordable car washes near you.
---