More and more Americans are buying electric cars, but the map of public highway chargers in the country has a lot of holes. These gaps are a big reason why more people don't buy EVs. So Tesla Inc. has started opening up its charging stations to non-Tesla EVs. Read to know more!
Attention all electric vehicle drivers: Tesla has officially announced that they will open their charging stations to non-Tesla cars. That's right. You no longer have to feel like a rebel without a charge when you're driving your Nissan Leaf or Chevy Bolt!
These days, you can find Tesla charging stations in parking lots, gas stations, and even on college campuses. But until now, only Tesla cars have been able to use their charging stations.
In a big win for people who don't own Teslas, the EV giant has been changing its Supercharger network that lets electric cars that aren't Teslas charge at its stations.
There are more than 25,000 Tesla Superchargers worldwide, so this would give more EV drivers more ways to charge their cars.
So, how can other EVs use a Tesla charger to charge up? And what steps is the company taking to make its Supercharger network grow more quickly?
Here's a summary of what you need to know:
Tesla Charging Stations: Are They Compatible non-Tesla EVS?
As part of a small pilot project, Tesla opened its supercharger network to electric cars that were not made by Tesla for the first time in 2021. This was in a few European countries.
Elon Musk, the CEO of Tesla, has yet to say when other electric cars in the US will be able to use the company's unique connector.
This move helps the world move towards renewable energy.
Tesla rolls out the green carpet for non-Tesla EVs
As part of a 17-country pilot in the U.S., Europe, and Australia, Tesla has opened a few of its fast chargers in the U.S. to cars that are not Teslas for the first time.
In 2012, when few automakers were thinking about EVs, Tesla started building its private Supercharger network.
Looking for a way to charge up your electric vehicle on the go? Look no further than Way.com! We've got you covered with the nearest EV charging stations nationwide. It's like having a virtual map of the treasure chest of energy that your EV craves.
Tesla told the Biden administration that EV drivers could use 3,500 chargers by the end of next year. This is about 20% of its Supercharger network, but according to government data, the company is adding new fast chargers faster than all other networks.
The U.S. is trying to make a spider web of fast chargers that can power up cars in about 30 minutes. The changes are meant to ease "range anxiety," which is the worry drivers might have about running out of power on long trips.
Tesla Breaks Down Barriers: Charging Stations for non-Tesla EVs
Tesla has installed adapters called "Magic Docks" for compatible Supercharger stations, allowing their proprietary charging stations to plug into non-Tesla CCS charging ports. This standard charging port is found on cars like the Porsche Taycan, Rivian R1T, and Polestar 2.
Let Way.com be your guide to the nearest EV charging stations across the country. Trust us. Your electric vehicle will thank you.
Before opening their charging stations to other standards, Tesla opened their proprietary charger under the name "North American Charging Standard" (NACS). They did this to "make Tesla's charging connector a public standard" before they opened their stations to other standards.
Installing these Magic Docks aims to "support [Tesla's] mission to speed up the world's transition to sustainable energy." This will be done by expanding the infrastructure for charging non-Tesla electric vehicles and making it possible for different charging standards to coexist.
This decision comes after Tesla released a $250 CCS adapter for all its models in 2022. This adapter lets Tesla owners charge their cars at charging stations that weren't made by Tesla.
Compatibility Check: Can Non-Tesla EVs Use Tesla Charging Stations?
The simple answer is: Yes. With a J1772 adapter, a non-Tesla electric car can use a low-powered Tesla charger.
Tesla-to-J1772 adapter: Other electric cars can charge the Tesla Wall Connector and the Tesla Mobile Connector.
J1772 adapter: Electric vehicle drivers who don't own a Tesla can also use the tens of thousands of Tesla Destination Chargers.
These Tesla Wall Connectors have been put up in parks, grocery stores, hotels, and other places tourists visit. There are a few places where drivers can charge their cars with both Tesla Wall Connectors and J1772 outlets so they wouldn't need an adapter.
You can use Tesla chargers with an electric car not made by Tesla. But there are still some limits. Currently, only Teslas can use the high-speed Superchargers, and there are no adapters for cars that aren't Teslas.
Other electric cars will soon be able to use the Tesla Supercharger network. A victory for the EV industry!
Understanding Charging Options and Trends
There are different Tesla-to-J1772 adapters for people who don't own a Tesla but still want to use the Tesla proprietary connector for fast charging.
You can charge your car at Tesla Charging Stations with a J1772 adapter that supports 40 amps/250 volts.
Some adapters let other EVs use Tesla chargers. These adapters go from Tesla to J1722. Lectron makes adapters that make it easy for you to connect your J1772 to your Tesla. Lectron makes a J1772 adapter that can handle a maximum of 48 Amps current and 250V voltage.
Drivers can use an app like Way.com to help them find places to charge their cars. EV charging networks also have their apps, and Tesla cars have a feature that lets you plan a trip.
TL;DR
Other electric cars can use the Mobile Connector, Wall Connector, and Destination Charger with a suitable adapter. The best adapters are Tesla to J1772, which charge at 40 amps/250 volts.
No adapters are on the market yet, so a car that isn't a Tesla can't use a Supercharger station. But Tesla CEO Elon Musk has already opened the Supercharger network to EVs not made by Tesla as part of a pilot project in a few European cities. Soon, he will do the same thing in North America.
Top Adapter Picks for Your Car!
Here are some things to keep in mind as you look for the best adapter for your car:
The adapter goes from Tesla to J1772.

The connector is US standard since Tesla uses a different one for the European market.

The adaptor can handle 40 amps and 250 volts.

One-year warranty period

Tested and Certified
Tesla Superchargers: Can Non-Tesla Vehicles Plug-In?
Elon Musk said that the Tesla Supercharger stations would eventually be open to cars not made by Tesla in the North American market.
Wouldn't it be great if there was a network of Superchargers worldwide?
No adapters on the market work with the Tesla Supercharger right now, so we can only hope for faster growth.
Tesla drivers who don't own a Tesla must use at least version 4.2.3 of the Tesla app on their phones. When you press the "Charge Your Non-Tesla" button, you will be asked to add a payment method before you can start charging.
Finding a charging station, like searching for the Holy Grail, can be daunting. That's why we've made it our mission to make it as easy as possible for you. Our comprehensive database is constantly updated with the latest charging stations, so you never have to worry about running out of juice.
Electric cars not made by Tesla can use Superchargers with CCS standard connections.
How Tesla's Magic Dock Powers Your Electric Vehicle!
To charge a vehicle that isn't made by Tesla at a Supercharging station:
Download the Tesla app.

Sign up for an account (this does not require a confirmation of your email address).

Choose "Charge Your Non-Tesla" from the menu.

Give the app permission to access your location, or type in an address close to where you want to charge.

Find a place with a compatible Supercharger and choose "Charge here."

Take a car to the place.

Follow the directions in the app to plug in your car. If this doesn't show up immediately, choose "How to Charge" to see the guide.
Plugging in the car seems straightforward: the charger will come out with the adapter already attached, and you can plug it into the charging port on your car.
Once you've chosen a charging post, please park your car in the space with it and follow the rest of the directions.
Then you'll be asked to add a way to pay. 
TL;DR
The Tesla app must be at least version 4.2.3 for people who don't drive a Tesla. When you press the "Charge Your Non-Tesla" button, you will be asked to add a payment method before you can start charging.
Superchargers can be used with other electric cars that have CCS connections.
Which Cars Can Dock with Tesla's Magic Dock?
Superchargers that work with modern Teslas and CCS-enabled cars can charge both cars. This means that most electric cars sold in the U.S. and Europe can use the new charging system. However, Nissan and Mitsubishi cars that only use CHAdeMO or any AC chargers (Type 1 or Type 2) will be unable to use the new system.
Which Tesla Stations are Getting an Upgrade?
At the moment, Tesla has yet to give a complete list of all the Superchargers that are being upgraded. But the Tesla app does show you where compatible Superchargers are close to you, no matter where you are.
Consider us your trusty sidekick, like R2-D2, to your Luke Skywalker. With just a few clicks, you'll be charged up and ready to take on whatever the road throws your way, like Marty McFly in his DeLorean. Great, Scott, that's convenient!
If you see a Supercharger out in the wild, you can tell if it has a Magic Dock adapter by looking at where the charging end plugs. If there is a bigger dock, it should be able to charge Teslas and other cars as soon as the Magic Dock is turned on.
Online, Tesla owners had said that the adapters were installed days before they were activated. If you see a Supercharger with an adapter that can't be used to charge your EV, you should wait a few days.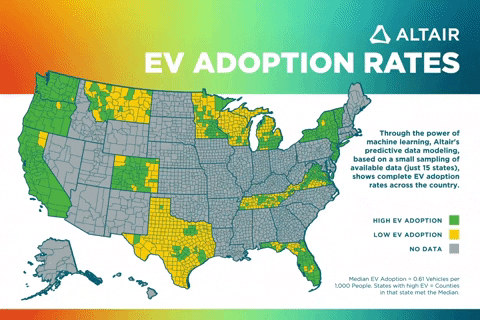 Cost of Charging Non-Tesla EVs in a Tesla Charging Station
Using a supercharger to charge a car that isn't made by Tesla costs more than charging one of their cars. Tesla says this price increase "reflects additional costs incurred to support charging a wide range of vehicles and adjustments to [their] sites to accommodate these vehicles." They also say that the price can be lowered by buying a charging membership.
Estimates based on national averages show that home charging is the cheapest way, even though residential electricity prices increase 11% yearly.
Depending on the electricity market and charging provider, charging costs at home or in public may change based on the time of day and peak hours. Like gasoline prices, electricity prices vary a lot across the U.S.
The membership costs $12.99 per month and cuts the charging cost by about $0.10/kWh. 
And for those curious, a car that gets 3 miles per kWh would have to drive almost 400 miles monthly to pay for itself.
Tesla Superchargers remain exclusive to Tesla EVs. But Why?
Superchargers are charging stations for electric cars that are much more complicated than other chargers. However, at the moment, only Tesla drivers can use Supercharger networks because they are not compatible with adapters.
High-speed Superchargers can appeal to people who don't own a Tesla but still want to use the feature.
If you are okay with waiting, Superchargers for cars that aren't Teslas are already being worked on for the North American market.
But convenience costs money, and you'll have to pay more to use Tesla Superchargers. A paying membership can cut these costs by a lot.
Even though the Supercharging network is opening, EV owners need help to drive up to a charging station and start charging. You'll need the CCS Combo1, a charging connector that works with both DC and AC through the same port.
Bottomline
This is a game changer for the electric vehicle community. It's like the Avengers finally deciding to team up with the X-Men to take on Thanos or Kang. Tesla is breaking down barriers and bringing us all together in the name of sustainability.
But let's be honest. It's about time. Non-Tesla electric car drivers have been feeling left out, like the kid in school who never gets picked for dodgeball. Now we can all charge up together, like a big happy family. 
Those still hesitant to jump on the electric vehicle bandwagon, take a page from Shia LaBeouf's book and do it! You'll be saving the planet and your wallet in the long run. Plus, with more charging stations available, range anxiety will be a thing of the past.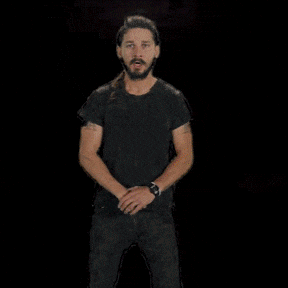 So, let's all raise a glass of electric lemonade to Tesla for opening up its charging stations and bringing us one step closer to a greener future!