Attention all Tesla owners and enthusiasts! It's time to talk about one of the most exciting things about owning a Tesla- the software updates. Like Iron Man's suit, Tesla's software is constantly evolving, becoming more efficient, and packing new features we didn't even know we needed. We will discuss Tesla's software updates.
If you own a Tesla, you know that you receive a software update notification every few months. And just like the excitement of a new movie release, you eagerly anticipate the new features and improvements that will come with it. Tesla software updates are no joke.
They are serious businesses that improve your driving experience and make you feel like you are driving a car from the future. So, grab your popcorn because we are about to dive into the world of Tesla software updates.
A Tesla software update is a downloadable update that adds new features, improvements, and bug fixes to a Tesla vehicle's operating system. The updates are delivered over the air, meaning they can be downloaded and installed wirelessly without bringing the car to a service center.
Tesla frequently releases over-the-air (OTA) software updates for its electric vehicles.
Tesla constantly works to improve its customers' driving experience, and the latest software update is no exception. Accordingly, these updates bring new features and improvements to the Tesla Model S, Model 3, Model X, and Model Y vehicles.
These updates can bring new features, improvements to existing features, bug fixes, and security patches to the vehicles. Consequently, Tesla owners can download and install the updates automatically or manually, depending on their preference. Some of the most notable software updates include the Autopilot driver assistance system, the Full Self-Driving (FSD) beta, and the Tesla Theater entertainment system.
So, what kind of updates can you expect from Tesla? Well, imagine the scene from the Matrix when Neo learns to bend the rules of reality. That's how it feels like when Tesla releases a software update. Suddenly, your car can do things you didn't even know were possible. From enhancing the Autopilot feature to adding new games, Tesla's software updates have something for everyone.
Tesla Updates Notifications
Let's talk about how Tesla's software updates are rolled out. Tesla releases its software updates over the air, so you don't have to take your car to the dealership to get them. Just like the Hogwarts acceptance letter from Harry Potter, your Tesla will notify you when a new update is available, and all you have to do is accept it. 
The update will then download and install itself while you're parked.
Speed and Frequency of Tesla Updates
Tesla's software updates are lightning-fast, just like the Flash from Justice League. Tesla's over-the-air software updates are so quick that they make traditional car updates seem to be moving in slow motion. No more waiting for hours at the dealership, hoping your car will be ready by the end of the day. With Tesla, you can drive your updated car within minutes.
But it's not just the speed that impresses us. It's the frequency of the updates. Tesla's updates come out faster than the Marvel movies. Every few months, a new update makes our Tesla even more advanced. 
These updates can add new features like Sentry Mode, like having the Avengers guard your car while it's parked. It can also improve existing features, such as Autopilot, like having your own personal Jarvis from Iron Man.
Software Updates: How and When?
Over-the-air software updates add new features and improve existing ones to Tesla cars. These updates are sent over Wi-Fi.
Open the "Software" tab on your touchscreen to see if there are any new software updates. Your center touchscreen display will let you know if a new update is available. You can install the update immediately or schedule it for later. You can also use the Tesla app to see if there are any new updates. There will be a "Software Update" section on the app's main page if there is an update. Connect your car to Wi-Fi to get software updates quickly and reliably.
Tap "Controls," then "Software," then "Software Update Preference," to change how you want software updates to work. Choose either "ADVANCED" or "STANDARD." Select "ADVANCED" to get software updates as soon as they become available for your vehicle's configuration and region. You can only use this feature if you have a software update of 2019.16 or later.
Your owner's manual will tell you step-by-step how to download software updates and change your preferences for software updates.
Tap "Controls," then "Service," then "Owner's Manual" on your vehicle's touchscreen to see the most up-to-date information that is specific to your vehicle. The information is specific to your vehicle and depends on what features you bought, how it is set up, where you live, and what software version you have.
Tesla Software Update in 2023
Tesla has started giving its fleet of customer cars a new software update with two new features: Auto Steering Wheel Heat and Sentry Mode Lighting.
Here are some of the key highlights of the latest software update:
Auto Steering Wheel Heat
What does it do? Set the temperature of your steering wheel heater to automatically change based on the temperature you set for climate control. Tap the temperature settings to bring up the climate control panel and get to the controls for heating the steering wheel.
This is only true for Tesla cars with heated steering wheels.
Improved Navigation
The navigation system has been updated to provide more accurate and efficient routing. The system now integrates real-time traffic information, and the routes are optimized for speed and energy consumption.
This feature lets your car suggest the best route based on real-time traffic data. It can also suggest lane changes and take exits on your behalf. It's like having Jarvis from Iron Man guiding you through traffic. All you have to do is sit back and enjoy the ride.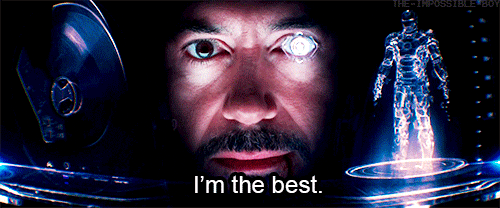 Experience the ultimate convenience with Way.com! Find the nearest electric vehicle charging stations with just a few taps. Say goodbye to range anxiety and hello to effortless charging. Download the Way.com app today!
Enhanced Autopilot
If you haven't used it before, Autopilot is Tesla's advanced driver assistance system that can control the car's steering, acceleration, and braking. It's like having a co-pilot who can take over when you're tired or distracted. Thanks to Tesla's software updates, Autopilot is constantly getting better. With each update, it becomes more reliable, safer, and smarter.
The Autopilot system has been improved to provide a smoother and safer driving experience. The system now better recognizes and reacts to changing road conditions and can also navigate off-ramps and exits with greater accuracy.
Think of it as the difference between the Tumblr in Batman Begins and the one in The Dark Knight. Sure, the first one was cool, but the second one was on a new level.
Sentry Mode
With the new software update, Tesla is also improving Sentry Mode significantly.
Sentry Mode is a built-in surveillance system in Tesla cars that uses Autopilot cameras around the car. It has changed the way parked cars are vandalized in a big way.
It builds on TeslaCam, which is an all-in-one dashboard camera system.
On more than one occasion, Sentry Mode videos went viral, and vandals turned themselves in because of the pressure from the internet. In other cases, it gave the police video evidence that helped them determine who did the damage and find them.
But it has also been filming strange things near Tesla cars and impressive things that show how well they work. We made a list of some of these times a few years ago.
Sentry Mode can not only record what is happening around the car but also find possible "threats" and sound an alarm to scare them away. When Sentry Mode senses a threat, the headlights pulse softly to tell you your car is recording video. 
Mobile App Improvements
The Tesla mobile app has been updated with a new design and improved functionality. Therefore, you can now control your vehicle and monitor its status more quickly from your phone.
What You Should Know about Tesla Updates
One of the best things about Tesla's software updates is that they are free. You don't have to pay a dime to get the latest features and improvements. It's like getting a surprise gift from Tony Stark, except without the ego. Plus, Tesla's updates can even improve the performance and range of your car, making it feel like you have upgraded to a newer model.
Like any software, Tesla's software is prone to bugs and glitches, affecting the car's performance and safety. But the good news is that Tesla's software updates are not just about fixing bugs; they also bring new features that enhance the car's performance, safety, and convenience.
Tesla's software updates are also incredibly user-friendly. Like how the Avengers work together as a team, Tesla's updates seamlessly integrate with your car. You don't have to do anything except accept the update and let the magic happen. It's like having your Black Widow care for everything behind the scenes.
The time it takes to install a Tesla software update can vary depending on the size of the update and the speed of the vehicle's internet connection. Most updates take less than an hour to download and install.
Hidden Updates of Tesla
But Tesla's software updates are not just about practical features but also about fun. Tesla's Easter eggs are a testament to that. If you're unfamiliar with Easter eggs, they're hidden features that are not advertised but can be accessed by typing a specific code or performing a particular action. 
But the most significant Easter egg of all is probably the Tesla Arcade. That's right; you can play games on your Tesla's touch screen. From classic Atari games like Missile Command to modern hits like Cuphead, Tesla's Arcade has something for every gamer. It's like having a drive-in theater in your car. Stay focused while playing, and remember you're driving.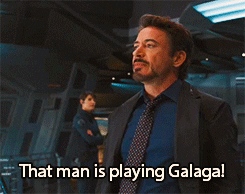 Next Tesla Upgrades
So, what's next for Tesla's software updates? Like how we eagerly anticipate the next Marvel movie, we can't wait to see what Tesla has in store. Rumors have been circulating about a possible game-changing update that could revolutionize how we drive. It's like waiting for the next Star Wars movie, except we already know it will be amazing.
Tesla software updates are designed to be hassle-free. The vehicle will automatically download and install the update when available, as long as it is connected to a Wi-Fi network and has enough battery charge.
Evolution of Tesla's OTA Enhancements
Tesla has provided regular software updates to its vehicles since its first electric car, the Tesla Roadster, in 2008. These updates have become a defining feature of Tesla's approach to automotive technology and have helped the company stay at the forefront of the industry.
Here is a brief history of Tesla's software updates:
2008-2012:

 The early updates focused on improving the performance and reliability of the Roadster, as well as fixing bugs and addressing customer feedback.

2012-2014:

 Tesla introduced the Model S in 2012, and the software updates for this vehicle included features such as navigation, voice commands, and improved battery management.

2014-2016:

 During this period, Tesla added a range of safety features to its vehicles, including lane departure warnings, blind spot detection, and automatic emergency braking.

2016-2018:

 The most notable update during this time was the introduction of Autopilot, Tesla's semi-autonomous driving system. Autopilot allows Tesla vehicles to automatically steer, accelerate, and brake on highways and other controlled-access roads.

2018-2020:

 Tesla continued to refine Autopilot and introduced new features such as Navigate on Autopilot, which allows the vehicle to navigate on and off-highway interchanges and exits.

2020-present:

 Tesla has continued adding new features to its vehicles, including the ability to recognize and respond to traffic lights and stop signs and improvements to the infotainment system and user interface.
Tesla's over-the-air software updates have helped the company differentiate itself from other automakers. They have allowed Tesla to significantly improve its vehicles without requiring customers to bring their cars in for service.
Bottomline
Tesla's software updates are no joke. Tesla does not allow customers to opt out of software updates. This is because the updates are essential for maintaining the safety and performance of the vehicle.
They are a severe business that improves the driving experience and makes us feel like we are driving a car from the future.
With lightning-fast updates, frequent releases, accessible features, and user-friendly integration, Tesla's software updates are like having your own superhero team, improving your driving experience daily. So, sit back, relax, and enjoy the ride, because Tesla's software updates are here to stay.
Drive on!