According to Way.com's analysis, the average renter's insurance in the United States is $174 per year. This estimate is based on a policy with $30,000 in personal property coverage, $100,000 in liability coverage, and a $500 deductible for a hypothetical 30-year-old tenant. Despite its low monthly cost, renters insurance can provide protection worth tens of thousands of dollars.
What is the cost of renters' insurance?
Renters insurance is quite inexpensive, costing an average of $15 per month. Renters insurance prices tend to be higher in states that experience frequent extreme weather. The amount of coverage you get, the building you reside in, and your ZIP code all influence the cost of your renters' insurance premium. You can reduce your renter's insurance premium. If you adopt steps such as installing a smoke alarm or adding a deadbolt to your door, your premium will be lower.
Rate of renters insurance by state
The location of your residence has a significant impact on the cost of your renters' insurance.
Five most expensive states:
Louisiana:

 $267 annually on average.

Georgia:

 $249 annually on average.

Mississippi:

 $231 annually on average.

Kansas:

 $228 annually on average.

Alabama:

 $225 annually on average.
Five cheapest states:
Wyoming:

 $105 annually on average.

Iowa: 

$114 annually on average.

Vermont:

 $117 annually on average.

North Dakota:

 $120 annually on average.

Pennsylvania:

 $126 annually on average.
Rate of renters insurance by city
The rate of renters insurance in Atlanta is the most expensive, at $273, while Columbus is the most economical, at $141 per year (approximately $11 per month).
What determines renters' insurance rates?
The premiums are calculated differently by each insurance company, but these are the most prevalent elements that may influence your premium.
Place of residence:

 If you live in an area prone to natural catastrophes such as hurricanes, wildfires, or tornadoes, you will most likely pay extra for renters insurance.

History of claims:

 If you've made claims in the last three to five years, even with a different company, your current insurer will most certainly consider you a higher risk and hike your rate. A claim on your record might increase your premium by more than 20%.

Your credit score:

Renters insurance providers do not examine your FICO credit score. Still, they look at your credit-based insurance score. This is done to determine your capacity to pay your premiums in most jurisdictions. Renters with bad credit pay more than twice as much as renters with good credit. States like California, Maryland, Massachusetts, or Washington don't allow credit score usage as a parameter.

Pet dog:

 Because renters insurance often includes liability coverage for dog bites, having larger dogs or aggressive breeds may result in a higher premium.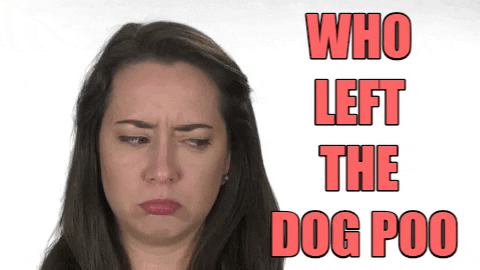 Limits of your coverage:

 The more coverage you require, the higher the cost of your insurance. Thus a family renting a three-bedroom house will almost always spend more to insure their belongings. 

Deductible:

You can reduce your premium by selecting a higher deductible, which is the amount you must pay toward a claim before your insurer will cover the rest. 

Tips to reduce your renters' insurance
There are several ways to save money. The below ones are the most common ones.
Multipolicy: If you purchase both renters insurance and another policy (such as vehicle insurance) from the same firm, you may be eligible for a discount on one or both.
No claims: Renters who have not made any recent claims are frequently eligible for reductions. Depending on the company, "recent" claims are often within the last three to five years.
Devices for safety and security: Many insurers may reduce your premium if you have burglar alarms, smoke detectors, sprinkler systems, or other equipment that reduce the risk of fire or burglary in your house.
You could save money by opting for paperless billing or autopay. We recommend comparing insurance quotes from at least three firms to ensure you're getting the best deal.
---
Check out our blogs for info on finding top-rated airport parking, the best parking spots in your city, the most affordable insurance for your car, and affordable car washes near you.
---