Car insurance is intended to safeguard you. It is, however, intended to safeguard you in situations where you are not directly at fault. When the policyholder is at fault in an accident, the other motorist can submit a claim with the first party's insurance company as a third party. If you're in an accident where the other motorist is to blame, you'll need to know how to file a claim with their insurance company.
A third-party claim can help in this situation. You utilize your insurance company to cover costs in a first-party claim. On the other hand, you utilize the other driver's insurance to cover your repairs, damages, and medical costs in a third-party claim.
Let's go over the specifics of third-party claims and how you can file a claim against another driver's insurance.
Understanding third-party insurance claim
Another driver's liability insurance to pay damage or injury caused by a car collision is a third-party claim. Even if you aren't a policyholder, you can submit a claim directly with the at-fault driver's insurance company. These instances, also known as liability claims, occur when you are a third party to the driver and their insurance company. Depending on your region and coverage, the other driver's insurance may cover any resulting medical expenditures.
What should you do at the time of the accident?
It's easier than you might think to file an auto insurance claim against a third party. First and foremost, as with any other accident, you must:
Keep your cool, move your car to a safe spot, and dial 911.

Call the cops, even if it's a minor collision.

As always, only talk to the cops about the accident.
When you're anxious or stressed, it's difficult to resist the want to say "I'm sorry". This might lead to others blaming you for the accident, even if it wasn't your fault.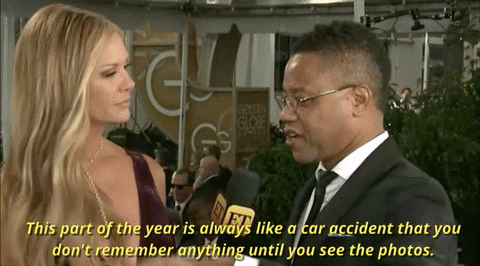 Gather all of the information you'll need to file a claim after first responders and police arrive:
All parties' names, addresses, insurance policy numbers, and phone numbers.

Photographs of any damage and the accident scene, including how each vehicle is currently parked, skid marks, and any other details that are visible. 

The sequence of events, location, weather, and other accident details.
Depending on state legislation, the responding police may need you to make a report. The police will generally decide who is to blame for the collision at this point. Requesting a copy of the police report is critical because you may need it to pursue a claim.
How to make a Third-Party claim
It's critical to contact your car insurance company after notifying first responders and authorities — even if you aren't the at-fault driver.
You can make a third-party claim with the other driver's insurance company if they are deemed at fault. Your insurance company will next collaborate with the at-fault driver's insurance company to determine liability coverage. Alternatively, your insurance company may require you to make a third-party claim with the other party's insurance.
Process of Third-Party claim
You'll most likely work with a claim representative or insurance adjuster during a third-party claim. The insurance adjuster may ask their insured client for information regarding the accident, and you may provide that information (the third party). They may also check each vehicle's damage (in person or through photos) and get a copy of the police report.
Based on their findings, the adjuster will establish who is to blame for the accident. Getting a quote from a mechanic or body shop is competent to estimate how much repairs will cost. The other insurance carrier may provide you with the option of dealing with a shop in their direct repair network. 
You do, however, have the option of selecting your repair shop. It's a good idea to ask questions about how each type of store would handle the claim, then evaluate the pros and cons to make an informed selection.
When to file a claim
If you've been in a car accident with another driver, you should file a claim as soon as possible. The motorist, for example, may discover more damage to their car. In addition, your auto insurance may assist you with property damage or injury bills, as well as legal fees (should you be taken to court). So, when is it appropriate to file a claim, and when is it acceptable to not file a claim? You should not file a claim until you are satisfied there is no damage to the other car or other people's property. 
Consider whether the cost of repairs is less than — or comparable to — the deductible on your policy. 
---
Here's more info on top-rated airport parking, the best parking spots in your city, the most affordable insurance for your car, and top-rated car washes near you.
---