Many people consider Black Friday to be the start of the holiday shopping season. Millions of people will be rushing out to their local retailers to compete with other bargain seekers. However, with so many frantic shoppers on the road at the same time, you've got a recipe for traffic jams and fender benders. When you add in some bad weather, already stressed-out drivers can be pushed to their limits. Make road safety a priority by following these precautions. Driving safely on this Black Friday will let you enjoy the fruits of your shopping!
Channel your inner John 'Hannibal' Smith:
You will love it when a plan comes together. 
Even if you're a seasoned Black Friday shopper, it's still a good idea to map out your shopping itinerary ahead of time. Create a list of stores you intend to hit using the sales advertising from the night before:
Which items are the most important to you?

Which retailer is the first to open?

Which shops do you intend to visit?
Avoid making multiple trips back and forth across town when organizing your shopping route. Taking a more detailed approach to shopping can help you have a safer and more productive day.
Navigation apps are cool. Use them!
When most people go on vacation, they use GPS navigation apps, so why not on Black Friday? There are about 15 free navigation apps on Apps Store and Google Play. These apps can help you avoid traffic jams by alerting you to recent accidents and other road delays. If you don't know where a particular store on your shopping list is, good navigation software will offer you turn-by-turn directions so you can get there faster and safer.
Eyes on the road
You don't want anyone reminding you about what you did last Black Friday!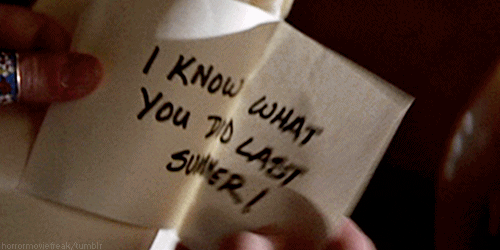 On Black Friday, shoppers and pedestrians become even more preoccupied. As a result, there is a higher risk of distracted driving accidents, so please drive cautiously and take the following precautions:
Unless you have a hands-free device, never text or talk on your telephone while driving.

Reduce the volume of the music.

All posted speed limits must be followed, especially in construction zones and parking lots.

When backing out of a parking spot, keep an eye out for pedestrians.

At all times, keep your eyes on the road.

Small children and pets should be safely secured in the back seat.
You drink, you drive. Everyone loses
It's tempting to de-stress from Black Friday shopping with a few cocktails in between stores. It is not a good idea to drink and drive. To drive safely this Black Friday avoid drinking. Use a designated driver or a ride-sharing service instead. Avoid driving while under the influence of any substances that may impair your reaction time, such as prescription pharmaceuticals and over-the-counter cold remedies.
Park with utmost care
With distracted pedestrians, especially little children, speeding across a congested parking lot to beat that other motorist to an open place isn't a good idea. All shoppers will be safer if they follow good parking lot etiquette, so strive to:
Park long way away:

 The world will not end because you can't get a parking spot near the store's door. The farther away from a store or mall you park, the fewer cars you'll have to deal with. Walking a little further is not only healthy, but it may also provide you with a quicker and easier exit option.

Reverse slowly: 

When backing out of a spot, use your mirrors and backup camera, but don't rely on them entirely. Reverse slowly and cautiously, watching both sides of the road for pedestrians and other vehicles.
In parking lots, don't speed, stay in your lane, give other drivers ample room to open their doors, and only park in approved locations.
How does car insurance work on Black Friday
Finding parking spots is an adventure sport on Black Friday. But what happens if you make a mistake? Or when you're the victim of someone else's blunder? When a trip to the shopping turns into more than you planned for, here's how insurance works.
Fender Benders in parking lots
In parking lots, be cautious. Compared to a usual Friday, parking lot accidents rise by 25% on the busiest shopping day of the year. If your car insurance policy includes collision coverage, it will cover repairs to your car, minus the deductible. If someone else's negligence caused the accident, the other driver's auto liability insurance would cover the costs. If it were your fault, your liability coverage would cover the costs of others' repairs.
Steps to follow:
Collision during moving:

 Take a picture of the damage and make a diagram to show what happened. The majority of parking lot collisions are extremely difficult to establish. A diagram can aid in the determination of responsibility.

You hit a parked car:

 Leave a note with your name and contact information if you collide with a parked car. Take pictures in case the other motorist exaggerates the extent of the damage.

Someone dings your car and drives away:

 You can file a claim on your policy if you have collision insurance.
You are a victim of theft
On average, more thefts occur on Black Friday than any other day. Items stolen from the car and the residence are covered by homeowners' or renters' insurance. However, keep in mind that the policy's deductible applies. You will be out of luck if your stolen packages are worth $900 and your deductible is $1000.
Steps to follow:
Keep packages hidden in your car, preferably in the trunk.

Keep receipts with you, not in the car luggage, so they're readily available if you need to file a claim.
Fender benders happen even when driving cautiously on Black Friday. If your vehicle has been damaged, take it to one of the auto body or glass repair companies as soon as possible.
---
Check out our blogs for info on finding top-rated airport parking, the best parking spots in your city, the best insurance for your car, and affordable car washes near you.
---