Spending the night on Fort Myers' beaches is one of the city's most popular tourist activities. But doing so may not always be the most convenient option for touring the surrounding areas. And even though airport hotels frequently have the notoriety of being cold and clinical, the hotels in Fort Myers couldn't be further from that stereotype. So here's our list of the top 10 hotels near Fort Myers Airport.
Visitors to Fort Myers will find oodles of things to do and places to visit. There are plenty of cultural and natural attractions, athletic events, historic sites, and other attractions. It doesn't matter what kind of traveler you are; options are available to meet your every need.
So why should you stay in a hotel near Fort Myers Airport? Well, if you stay in the airport area, you'll be close to Florida Gulf Coast University and both of the stadiums that hold baseball Spring Training games.
Best Fort Myers Airport Hotels
There are two wonderful shopping and dining centers quite near to the airport. In addition, the vast majority of these hotels near RSW airport provide complimentary transportation. Still wondering why it's a good idea to book a room near Fort Myers Airport?
Hampton Inn Fort Myers Airport
The Hampton Inn is decorated in Spanish style and is six miles to the northwest of Southwest Florida International Airport. The hotel provides complimentary shuttle service both upon arrival and departure. This hotel is convenient for those who want to attend Spring Training baseball games at Hammond Stadium or JetBlue Park.
Coffee machines, microwaves, and refrigerators are some of the standard conveniences available in the rooms. You will also have access to an outdoor pool where you can soak up some rays and chill off. Within a ten-minute drive, there are plenty of wonderful places to eat. The award-winning Miromar Outlets for shopping are only two exits south off I-75.
Best Western Airport Inn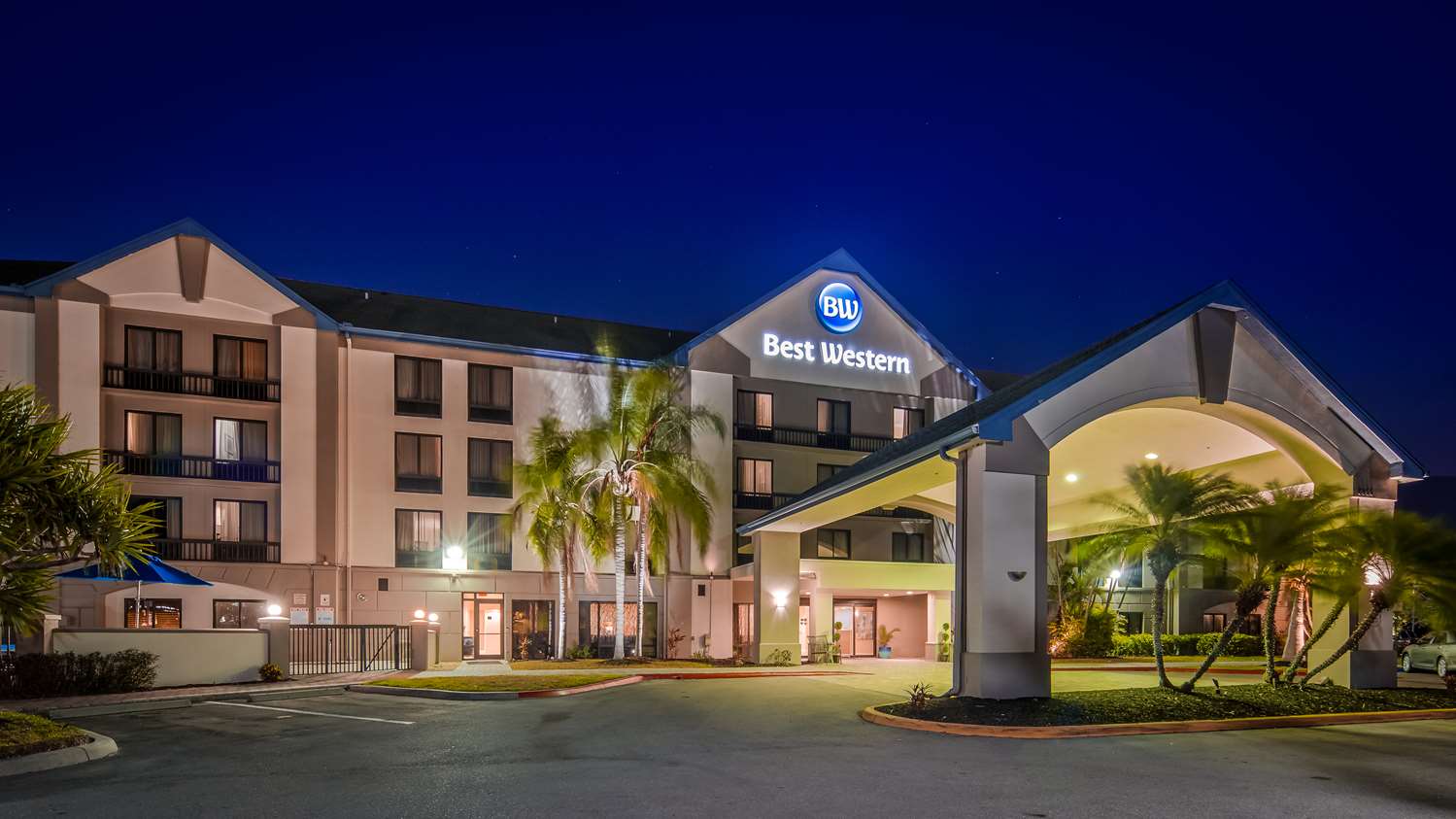 The Best Western is a popular hotel just off of Interstate 75. It is also only a ten-minute drive away from Fort Myers airport. This airport hotel allows pets, has a free shuttle service and serves a complimentary breakfast. Guests will love the pool that is large enough to swim a few laps in.
Best Westers is another hotel that is closer to the sports venues that will be holding the baseball spring training games. Not just that, it's also close to a wide variety of restaurants and pubs. Besides, your canine and feline traveling companions will be at home at this pet-friendly hotel. You can also take advantage of their daily shuttle service to and from the airport. There's also a complimentary breakfast bar stocked with delicious and energizing breakfast foods. Whether traveling alone or with your family, you will appreciate the rooms' microwaves, refrigerators, and ample space to spread out and relax.
If you're looking for RSW Airport Airport parking, you'll find it on Way.com airport parking. You won't even have to book a room!
La Quinta Inn & Suites Fort Myers Airport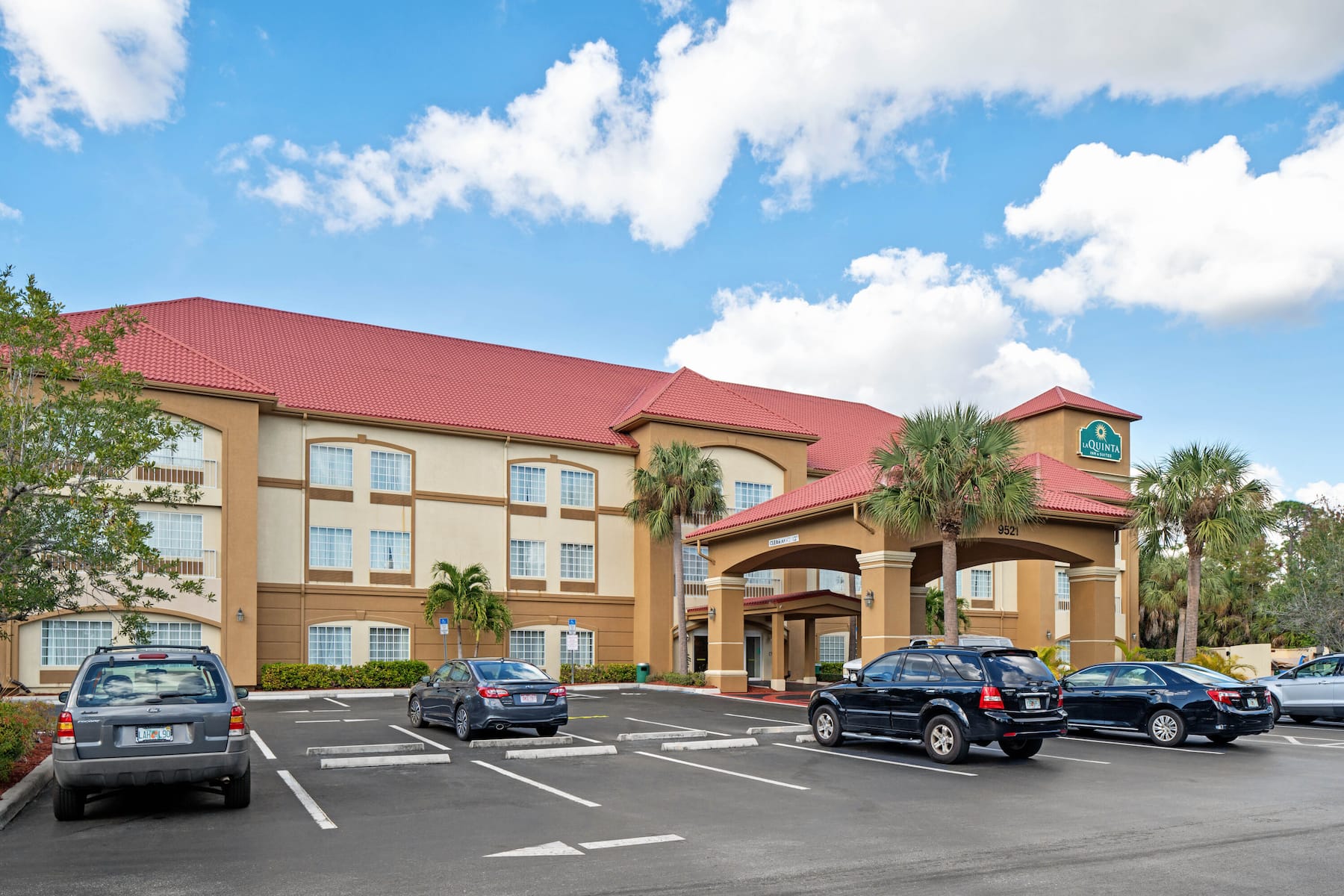 This Fort Myers airport hotel provides the location, value, and service you need; look no further. The hotel provides luxurious and spacious rooms. Not just that, they also welcome guests' four-legged companions. You'll also be minutes away from the airport and have access to a free shuttle service.
This hotel is next to both the highway and the baseball stadiums where spring training games happen. The complimentary breakfast helps guests get their day off to a good start. In addition, the hotel's health facility and indoor pool provide opportunities for relaxation. There are even a few eateries within walking distance if you feel like getting out of the house and stretching your legs.
Comfort Inn and Suites, Fort Myers
The Comfort Inn & Suites is a great choice for travelers looking for hotels near Fort Myers Airport. It provides convenient access to beaches, shopping, and baseball spring training games.  This hotel provides complimentary airport transportation and comfortable accommodation with a homey feel.  Guests love the big rooms. There's also free Wi-Fi, flat-screen TV, refrigerator, and microwave.  The hotel's indoor pool and spa are ideal for unwinding after a long day of travel. Take advantage of the complimentary breakfast buffet, even if you prefer to prepare your own meals in the comfort of your room.
Way.com has plenty of RSW Airport parking options for you to choose from. Forget about having to book a hotel room!
Embassy Suites Fort Myers
The Embassy Suites' spacious suites are arranged around a large atrium reminiscent of New Orleans. This hotel is a convenient location for families on the road at an affordable price.  The rooms are big, the pool is welcoming, the service is polite, and the atrium bar area is soothing before or after a trip. The pool overlooks the 16-acre Estero Bay Preserve and State Park, which is worth exploring during your stay. Book a stay here if you attend an event at Germain Arena, Florida Gulf Coast University, or Spring Training baseball games.
The complimentary breakfast comprises a hot buffet; after the day, the bar gives a complimentary beverage. In addition, the hotel offers a complimentary shuttle from the airport. Their free shuttle will also take you anyplace within a five-mile radius, including the Miromar Outlets.
Holiday Inn Ft. Myers Airport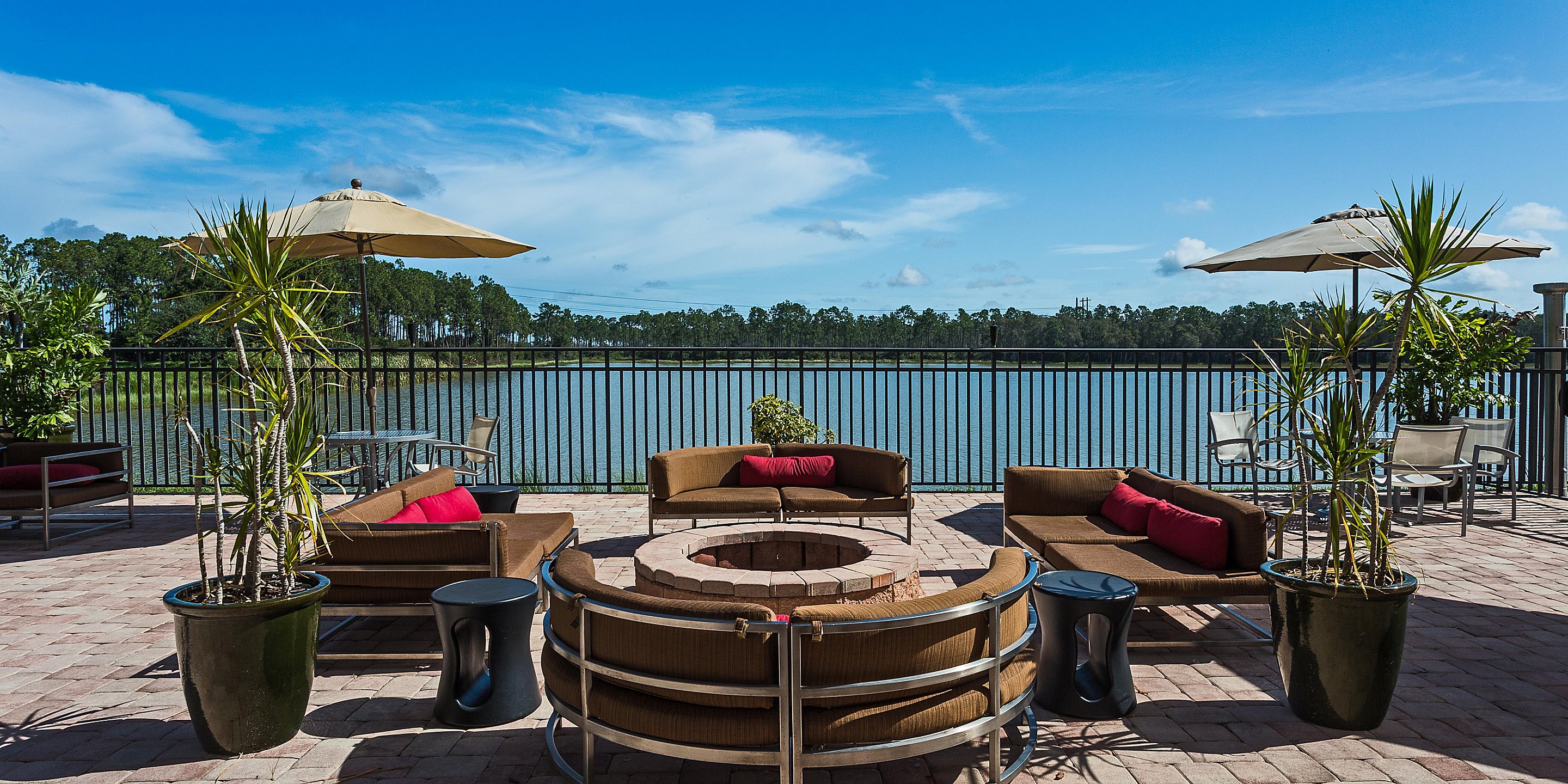 This hotel is perfect for travelers who want to be close to the airport (two miles). However, you'll still have easy access to other outstanding Fort Myers attractions. The Inn, located just off I-75, is just across the street from Gulf Coast Town Center, one of the best destinations for shopping, eating, and nightlife. It's also a great place to stay if you're going to Florida Gulf Coast University or Red Sox and Twins Spring Training games. The only thing missing from the hotel is its proximity to the beach.
This airport hotel provides visitors with entertainment features such as live music in the bar and a fire pit overlooking a lake. The hotel faces a vast lake and has a nice pool. Among other things, guests may appreciate the complimentary shuttle to nearby golf courses. In addition, expect standard business amenities and a fitness facility to help you burn off those vacation calories.
Way.com is the place to look if you're searching for parking at Fort Myers Airport.
Springhill Suites By Marriott Fort Myers Airport
The all-suite rooms at this lovely Fort Myers, FL airport hotel are the closest thing you can find to home. This vibrant all-suite hotel offers spacious rooms. They also provide a delicious complimentary breakfast and a free airport shuttle.
Whether you're staying for one night or a week, you'll appreciate that the suites are 25% bigger than comparable hotel rooms. This is an excellent deal because the hotel is renovated and has free Wi-Fi, airport shuttles, and a complimentary breakfast. The hotel takes pleasure in providing more than just the typical breakfast buffet. You'll find salsa for your eggs and granola for topping your Greek yogurt here. In addition, its handy location makes it perfect for both road trippers and holidaymakers.
Courtyard By Marriott Fort Myers
This hotel is near RSW Airport and features rooms suitable for either business or leisure travel. This hotel provides a free shuttle service to and from the airport. Their rooms are well-lit and offer several spots for travelers to unwind. Courtyard by Marriott is also close to various food and shopping options. Rocking chairs are available for use outside, in the shade. Guests can relax while gazing at the wonderful fish tank there. The pool is perfect for relaxing, and the gym will get your blood pumping.
You have the option of having a hot meal that is made to order or selecting anything from the breakfast buffet. The hotel is within a short distance of Gulf Coast Town Center, a retail and dining paradise. When it is time for you to leave for the airport, you can use the complimentary shuttle to get there in around five minutes. This is also off the highway, making it an excellent choice for those who must commute to other Southwest Florida destinations.
Don't you need a room near RSW Airport? If you're looking for Fort Myers Airport Parking, Way.com can help.
Hilton Garden Inn Fort Myers Airport
From the moment you enter the foyer of the Hilton Garden Inn, you will feel at ease. It's a clean and comfortable hotel with a restaurant where even locals gather for a delicious breakfast. The hotel also has a well-maintained fitness facility, a refreshing pool, and a soothing whirlpool. Visiting Florida Gulf Coast University and want to see some Spring Training Games? Or maybe you want to stay near the airport for an early morning flight. If so, this hotel is ideal.
The hotel is also directly across the street from Gulf Coast Town Center, one of the area's most popular dining and entertainment destinations. If you don't feel like heading out, the Garden Grille & Bar offers a range of dining selections. There's also a 24-hour convenience store to sate any midnight cravings. This hotel offers a lot of bang for your buck, with comfortable guest rooms and suites. They also offer complimentary shuttle service within a five-mile radius.
Homewood Suites By Hilton Fort Myers Airport
This hotel will have you feeling happy, even if falling in love with hotels near Fort Myers Airport is not something you planned on doing. This hotel is warm and inviting and offers a wide variety of facilities. It is located just one mile from the airport and is close to several popular dining and shopping options. Each comfortable suite comes with a wide range of amenities. This includes a flat-screen television, a furnished kitchen, and a plush bed.
Start your morning with a piping hot breakfast. Then round off the day with a refreshing dip in the outdoor pool or a workout in the fitness center. There's no better way to burn off some of those holiday calories. In the evening, guests can dine in the hotel or at the Gulf Coast Town Center, which is nearby. Those who do not have access to a car or who need to board an early morning flight will enjoy the free shuttle service to and from the airport.
No need for a hotel near Fort Myers Airport? Way.com can assist you in your search for Fort Myers Airport Parking.
---
Here's more info on top-rated airport parking, the best parking spots in your city, affordable auto insurance, easy auto refinance, and high-quality car washes near you.
---