Valentine's Day is a popular time for weddings and engagements because it is the ultimate couples' day. It's also a good time to address car insurance difficulties on this Valentine's Day as two people decide to become one.
While car insurance may not be the most romantic topic to discuss on Valentine's Day, taking the time to review and update your coverage might help your relationship get off to a good start. Car insurance companies can assist you in making the best insurance coverage decisions possible. So talk to your agent or firm about your alternatives as you plan for the future.
Make Valentine's Day
 memorable with car insurance!
How can you make the week of love memorable? Nothing could be more appropriate than giving your loved ones a TRUE GIFT on Valentine's Day than car insurance. So, what exactly do you have to do? It's a straightforward procedure:
All you have to do is take a break from your hectic schedule.

Get free car insurance quotes from over 100+ auto insurance companies using the Way.com App.

Examine the various sorts and plans available to meet your and your partner's demands.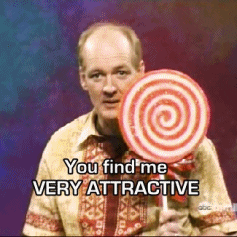 But that's only half the story. You have a week to make your loved one feel special uniquely and unexpectedly.
Rose Day: Feel the roses with the right car insurance 
Why don't you give the gift of security to your family? There is no better method to protect your entire family than to enroll your entire family in a much enhanced newer auto insurance plan. It is less expensive to insure a family as a whole rather than obtaining individual car insurance for each family member. 
Propose Day: We propose a safe trip with travel insurance
Consider this: Proposing a candle-lit meal with wine and roses may appear elegant, but it is outdated. Offbeat vacation places are the latest fad among couples looking to spend quality time together. Don't forget to purchase travel insurance if you want to surprise your partner with a trip like this and make your trip a once-in-a-lifetime experience. It will protect you against the risks that could cause you to lose a lot of money on your vacation. 
After all, you can't afford to have your exotic vacation ruined because you aren't insured for flight delays/cancellations, passport loss, or a medical emergency that costs a lot of money.
Teddy Day: Replace teddy bear with car insurance
A teddy bear is usually a good choice as a gift, especially if your partner is a girl. When the other popular days of the valentine season are done and dusted, teddy day is one unique occasion when people don't hesitate to pick up the cuddliest, biggest, or most expensive teddy, even if it costs a fortune. Why not make this year special by commemorating it uniquely? Why not give each of you a car insurance policy as the principal driver? 
With this strategy, you're committing to a long-term relationship! 
Promise Day: A promise for lifetime safety
Let's make a vow always to make them happy. Let's make sure their finances are in good hands. How? Let us assist you in giving your love bespoke auto insurance as a gift. Believe us when we say it will cost you nothing! It will only serve to increase the joy you both experience.
Hug Day: A hug to say you are safe
Life is unpredictable, and you should be ready for the unexpected. Give a firm hug on this hug day and tell them, "You are always secure with me." You should be able to demonstrate it. Get the correct auto insurance for your partner, and you've already fulfilled your promise!
Kiss Day: Kisses last forever
We're confident the sensation of that first kiss is unique. Understandably, you want to keep it for the rest of your life. Please bear with us; we're going to talk about something completely different! Nobody can afford to ignore their cherished belongings, such as their car. 
You can't guarantee full protection for your expensive item unless you have the right auto insurance. So, if you're going to surprise your spouse by handing over your car keys, make sure you also give them your insurance paperwork. These aren't just some scraps of paper, and believe us when we say that they are lifesavers!
D-Day: Valentine's Day
To shatter the cliché, the most thoughtful present is insurance. It is the most profound and unselfish act of your love, and it deserves your undivided attention. Chocolates, cards, and jewelry are all nice choices, but they are just temporary. Car insurance with the appropriate coverage will demonstrate your love for your better half by guaranteeing that they are protected from any dangers.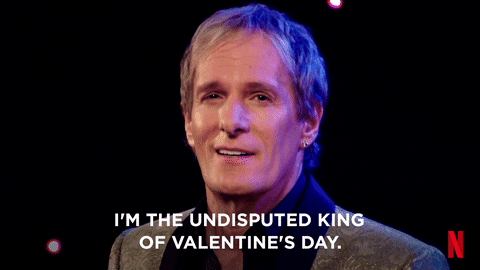 Roses with thorns
We should not overlook the disadvantages of car insurance when weighing the benefits. Car insurance is undoubtedly necessary these days, but be cautious while purchasing it. A blunder might result in a lifetime of regret.
Fret not! Just ensure to follow the below steps:
Buy from an authorized car insurance company with a higher claim settlement ratio.

Don't give much attention to the premium over coverage.

Don't just settle with the first quote. Compare various car insurance quotes.

Read the fine print carefully and check for hidden clauses like exclusions.
Met your ONE this Valentine's Day? Change your car insurance!
Consider combining your insurance coverage:  If you and your partner have individual auto insurance plans, contact your insurance agent to see if you can combine them. Then choose the plan that provides the best coverage for the best price. One of the best ways to save money is to add your partner to your car insurance coverage. Many car insurance companies give discounts when you add your partner to your car insurance policy.
Know the specifics of your policy: Marriage and other life changes might impact your insurance needs, so make sure you understand what your policies cover and what they don't. Examine your towing and rental car coverage, as well as your comprehensive and collision coverage. It's also crucial to understand your deductibles, as higher deductibles can help to keep insurance costs down.
Please take a look around: It's a good idea to regularly compare your coverage to other insurers, but keep in mind that the cheapest option isn't always the best. You can also inquire about any applicable discounts. Having a clean driving record and acquiring various insurance regularly can help you save money.
Way.com can be your cupid
Uniquely treat your partner this Valentine's Day. Allow us to assist you in giving them the gift of security that will make them love you even more. Make this Valentine's Day special. This Valentine, be more thoughtful. Insure your Valentine this Heart Day.
---
Check out our blogs for info on finding top-rated airport parking, the best parking spots in your city, and affordable car washes near you.
---