"Why did the driver wear headphones while driving? Because he wanted to be the DJ of his traffic jam!" But in all seriousness, being the DJ of your traffic jam can wait until you're safely parked somewhere. Read as to why wearing headphones while driving is a big no-no.
First, let's get one thing straight – wearing headphones while driving is a big no-no! It's not only dangerous but also illegal in many places. So if you're thinking of driving with headphones on, think again!
Most people drive while listening to the radio, but some use earbuds, headphones, or headsets to listen to music or make phone calls in the car.
Earbuds, headphones, and headsets can make it harder for a driver to hear, leading to an accident. Because of this, some states have made it illegal to drive while wearing headphones, but others still let you.
Ear-Splitting Laws: Where Driving with Headphones is Illegal
As of July 2022, most states still let people drive while wearing headphones, headsets, or earbuds, and they don't have any rules or laws about that.
Nine states have laws that make it illegal to use headphones while driving. 
They are:
Alaska

California

Illinois

Louisiana

Maryland

Minnesota

Rhode Island

Virginia

Washington
In these states, driving with headphones in is even against the law. If a police officer sees you driving with headphones on, you could be charged with careless driving or driving while distracted.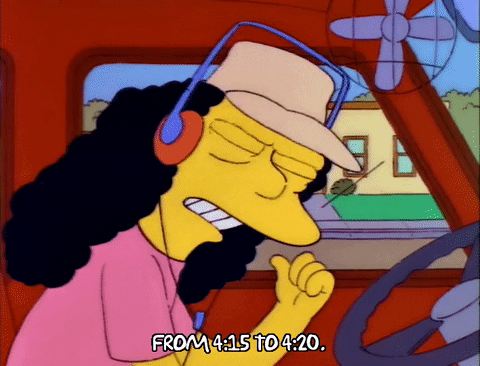 Only school bus drivers and people who drive kids to and from licensed childcare facilities cannot use headphones while driving in Arizona.
In some states, it is generally illegal to drive with headphones on, but there are exceptions.
Taking a phone call in one ear with headphones or an earpiece:

 This is legal in Colorado, Florida, Georgia, and Pennsylvania.

Headphones or earbuds in one ear:

 Drivers in New York and Ohio can use headphones or earbuds in one ear, even on the phone.

Headphones to help with navigation:

 In Massachusetts, a driver can use headphones if they are only listening to a GPS.
No laws in 32 states and the District of Columbia say you can't drive with headphones or earbuds. 
These are the states:
Alabama

Arkansas

Connecticut

Delaware

District of Columbia

Hawaii

Idaho

Indiana

Iowa

Kansas

Kentucky

Maine

Michigan

Mississippi

Missouri

Montana

Nebraska

Nevada

New Hampshire

New Jersey

New Mexico

North Carolina

North Dakota

Oklahoma

South Carolina

South Dakota

Tennessee

Texas

Utah

Vermont

West Virginia

Wisconsin

Wyoming
The Sound of Silence: Driving With Headphones Can be a Deadly Decision
Have you seen the classic film "Planes, Trains and Automobiles"? In the movie, Steve Martin's character is driving while wearing headphones, and let's say it doesn't end well. If that's not enough to convince you, there's also a scene in "Breaking Bad" where Jesse is driving with headphones on and nearly crashes his car.
$3000 off on your car services! This is an offer you can't afford to miss. Download the Way.com app and start saving today! Your car (and your wallet) will thank you.
Earbuds and Bluetooth devices can make it hard for drivers to hear and notice danger, making it harder for them to avoid car accidents. 
Even though these hands-free devices let drivers keep their hands on the wheel and their eyes on the road, drivers may still be distracted by what they hear in both ears and may not:
Hear the sirens of an ambulance coming your way.

Notice that there is a crash nearby.

Pay attention to the warning horns of other cars.

Pay attention to the road.
Bicyclists and pedestrians should also think twice before wearing headphones or earbuds that make it hard to hear what's going on around them.
Why Driving with Headphones is a Risky Choice
While wearing headphones while driving may seem convenient for listening to your favorite tunes or taking a call, it's not worth the risk. So let's all do ourselves a favor and keep our headphones off while behind the wheel. After all, safety comes first, and humor and entertainment later.
Remember that iconic "Baby Driver" scene where the protagonist uses music to help him pull off heists? While it may be tempting to think you can do the same, remember that he was a highly skilled driver with years of experience. Let's leave the driving to the professionals, shall we?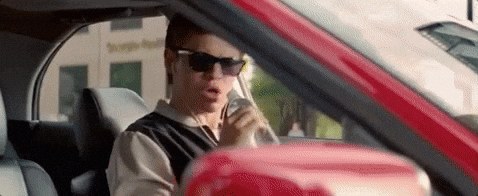 Take advantage of this fantastic deal because FOMO is real! You want to be one of many with an empty wallet and a broken-down car. Think of all the things you could do with that extra $3000! You could finally take that vacation you've been dreaming of or buy those designer shoes you've had your eye on (hey, we won't judge).