One of the decisions you'll have to make when purchasing car insurance is the amount of your deductible. But, first and foremost, what is a deductible in car insurance? There are two main factors to consider when shopping for car insurance: policy premiums and deductibles.
The policy premium is the amount you will pay to an insurance provider in exchange for the policy's coverages and features. This is an ongoing price to keep the policy active, though it will most likely fluctuate when you renew your policy. The fluctuating of rates is based on the company's current rates and your data. A car insurance deductible is an amount you are responsible for if you have a covered car insurance claim. Different types of coverages include deductibles, and these coverages have a variety of deductible alternatives.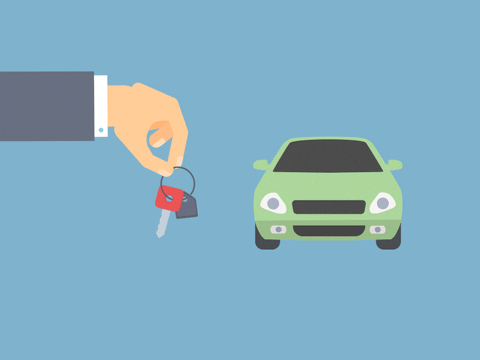 Opting for a car insurance deductible falls under the purview of your personal decision that your financial situation may influence. When determining which deductible is suitable for you, keep these crucial facts in mind.
What is a car insurance deductible?
A deductible on your automobile insurance is the amount you must pay toward repairs before your insurance covers the rest. For example, if your car is damaged in an accident for $3000 and your deductible is $500, you will only have to pay $500 toward the repair. Your insurance company pays the rest of $2500. Before concluding your auto insurance coverage, you will determine the amount of your insurance deductible with your insurance agent or carrier. 
You should, however, be able to adjust your deductible at any time. Many consumers find that raising your deductible is an excellent way to save money. Because choosing a higher auto insurance deductible lowers the amount you spend on your insurance premium, it's a good idea to do so.
What is the amount that I can settle for?
It's critical, though, to select a deductible that you can pay. Imagine being unable to get your car repaired due to a lack of funds to cover the deductible. Consider how much you can pay for your auto insurance deductible without generating a lot of stress in your life. Take into account your salary, household budget, personal savings, and available credit. It's critical to understand how deductibles work and what you can afford to get the correct coverage at the right price.
Different kinds of car insurance deductibles
Several distinct types of coverage make up your car insurance. If you cause an accident, some coverages, such as liability, pay the other party for their injuries and losses. These coverages are available to assist cover injuries to passengers and car damage. Deductibles may be included in certain coverages, or at least the option to incorporate a deductible to lower the cost of coverage.
Here are a few examples of coverages that typically include a deductible or allow you to choose one:
Collision coverage
Optional collision coverage compensates for damage to your car caused by a collision with an object (e.g., a telephone pole, guard rail, mailbox, or a structure) when you are at fault. While collision coverage does not cover mechanical breakdown or normal wear and tear on your car, insurance covers damage caused by potholes or rolling.
The collision coverage would come up to about $300 annually. The deductible on your insurance will apply if you file a claim for damage to your car under collision coverage.
Comprehensive coverage
Comprehensive coverage is an optional add-on that protects your car from theft and damage caused by events other than collisions.  According to Insurance Information Institute, the average cost of comprehensive coverage is less than $200 per year. The deductible on your insurance will apply if you file a claim for damage to your car under comprehensive coverage. While a deductible can be used in various situations, your comprehensive deductible may not be used in all of them. In Florida, Kentucky, and South Carolina, if you have a chip or crack in your windshield, your insurer will fix the damage.
 Certain car insurance companies will offer you comprehensive coverage at zero-deductible. In that case, if you file a claim for any extensive damage, you won't have to pay anything, but your premium will be greater.
Property damage caused by uninsured or underinsured motorists
You may be eligible to submit a claim under your uninsured/underinsured motorist property damage policy if you are involved in a collision with an uninsured driver or one who does not have enough coverage to pay for your car's damage or if you are the victim of a hit-and-run. This coverage is not accessible in every state. It may have a state-mandated deductible amount in those where it is. A deductible usually ranges between $100 to $300.
Personal injury protection
Depending on your state of residence, Personal injury protection (PIP) coverage may be included in your policy. It can help with expenditures like lost wages or if you need someone to help you with home chores. If you file a claim under this coverage, you may be subject to a deductible, depending on your state. Many states with PIP deductibles offer various options, and the deductible you select can affect your rate.
What coverage does not require a deductible?
Most jurisdictions mandate liability coverage, which helps cover the costs of injuries and property damage to the opposing party or parties if you are at fault in an accident. You will select a specified amount of liability coverage when purchasing liability insurance. These coverage limits determine how much the insurance company will pay the other party in the event of a covered claim. There is no deductible because liability coverage extends to individuals whom you injure or damage.
There is usually no deductible if you choose optional coverages like roadside assistance or rental car reimbursement. However, there may be coverage limits and caps on the number of claims you can file for these add-ons.
The average cost of a car insurance deductible
Many drivers opt for $500 comprehensive and collision deductibles, although alternative options are frequently available. Car insurance companies offer the following deductibles: $250, $500, $1,000, or $2,000. Some auto insurance providers have multiple deductible alternatives, such as a $0 or $100 deductible. It's also not necessary for your comprehensive and collision coverages to match; it's normal to have a $100 comprehensive deductible but a $500 collision deductible, or a $500 comprehensive deductible but a $1,000 collision deductible.
What you get will be determined by how much you have set aside each month for auto insurance and how much you can afford to pay out of pocket if you require repairs. The lower your deductible, the greater your insurance premium will be. When setting a deductible, keep your total financial situation in mind.
Learn more about Way.com and how to get the right car insurance by taking your lifestyle into account. Why not contact us for a free quote? At Way.com, you can get free car insurance quotes from different companies and even buy if you like what you see.
---
Check out our blogs for info on finding top-rated airport parking, the best parking spots in your city, and affordable car washes near you.
---