Although one quarter does not constitute a trend, comparing what is on the most popular car list for the first quarter of 2022 with what was there a year ago is important. Some long-popular models have vanished, while newer EVs and trucks have risen in popularity. Here are the 15 most popular cars in America in the first part of the year. We will update this list periodically when new sales numbers become available. 
The seemingly never-ending supply-chain issues continue to impact dealer inventories. This means it's not easy to find new cars to buy, that too at a reasonable price. Therefore, it's not surprising that several manufacturers are reporting sales reductions over the previous year. Despite this, certain models, especially EVs (thanks to the pain at the pump with skyrocketing gas prices) are breaking through the chaos.  
*Note: Our list is based on data provided by the statistics portal Statista.  
The most popular cars and SUVs in the United States in the first quarter of 2022 (based on unit sales)
15. Honda Accord (42,039 units sold)
This year there was a significant increase in the sale of electric cars in March due to rising petrol costs and greater availability. Hybrid automobiles, plug-in hybrid vehicles, and battery-electric vehicles are all included in this category. The Honda Accord Hybrid was a part of this mix. The company reported record sales of about 5,000 units in March. This accounted for around 28 % of Honda Accord sales overall.
The Honda Accord is a habitual occupier of top car lists with its roomy interiors, driver-friendly handling, and outstanding build quality. An all-new Accord looks on the horizon, most likely for the 2024 model year, and spy photographs show it will have a smoother overall design with slimmer headlights and a full-width rear taillamp assembly. We anticipate that the hybrid powertrain will play a larger role in the Accord portfolio for the next generation, but it will not be the only choice. The existing turbocharged 1.5- and 2.0-liter gasoline engines may also be included in the new model.
14. Honda HR-V (42, 168 units sold)
Honda was selling off old HR-V inventory to make room for the new 2023 HR-V. The total sales of the old and new models boosted the HR-V's sales by 7% during the first half of 2022. The new HR-V looks nothing like the previous model. The new HR-V shares the Civic's base and is powered by a 2.0-liter naturally aspirated inline-four from Honda's small sedan.
It's not all good news, though. Unfortunately, the clever second-row Magic Seat from the previous generation is no longer available, making the HR-V one of the most versatile cargo-friendly light SUVs. However, Honda maintains that the latest generation is wider and longer, which improves interior space. Furthermore, the new model's independent rear suspension replaces the old model's torsion beam design, which supposedly improves ride and handling. In addition, the new model has improved infotainment features and more contemporary driver-assistance technologies.
13. Ford Explorer (42,736units sold)
Ford Explorer sales fell more than 35% in the first quarter of 2022. Previously, the Ford Explorer outsold the Jeep Grand Cherokee in Q1 2022, but not in 2021. According to Ford, the Ford Explorer's turn rate, a measure of how quickly cars and trucks sell, is strong, indicating that the sales slowdown is not due to a lack of demand.
The 2022 Explorer is the best-suited family vehicle in Ford's extensive portfolio of trucks and SUVs. With three rows of seats and plenty of luggage capacity, the Explorer is ideal for purchasers transporting children and all their belongings. The Explorer's standard engine, a turbocharged 2.3-liter four-cylinder with 300 horsepower, will satisfy most drivers. If not, a hybrid powertrain and a 400-hp twin-turbo V-6 engine are also available.
12. Nissan Rogue (45,235 units sold)
The Nissan Rogue has been a popular car in America since it was completely redesigned for the 2021 model year. Nissan Rogue sales increased by more than 40% last year through the first three quarters of 2021 until the chip shortage set in. So, although demand appears high, the Q1 Nissan Rogue sales total is down by roughly 50% compared to strong sales a year earlier.
While the moniker suggests bad-boy antics, the 2022 Nissan Rogue is a standard small crossover with no such attitude. The Rogue is stylish, but it's no athlete, lacking the fun-to-drive personality of the Mazda CX-5 or Volkswagen Tiguan. Instead, the Rogue's strong points are practicality and value, with a big cabin, substantial storage space, and plenty of standard and optional amenities that SUV buyers seek, including various high-tech entertainment and driver-assistance features.
11. Jeep Wrangler (45,553 units sold)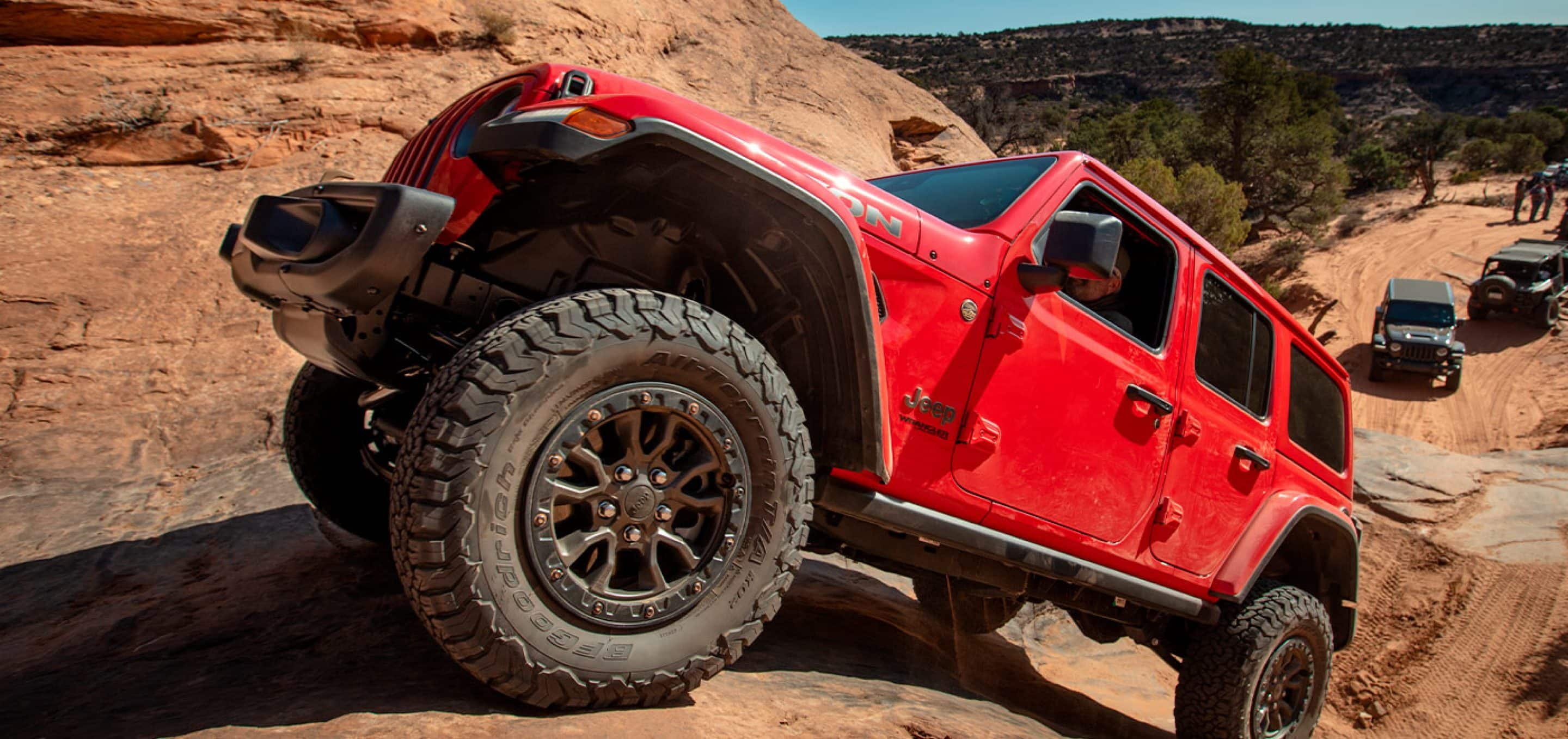 According to Jeep, the Jeep Wrangler 4xe plug-in hybrid was the best-selling PHEV in the United States in Q1. According to the firm, the plug-in variant accounted for 18% of overall Jeep Wrangler sales for the quarter. In 2021, the Jeep Wrangler 4xe was added to the lineup. According to its parent company Stellantis, Jeep is the company's main brand in its transition to electric vehicles and trucks.
This iconic off-road beast has a traditional external design that pays homage to the tough Jeeps of WWII. Still, it's loaded with modern amenities like touchscreen infotainment, cruise control, an eight-speaker audio. With leather seats, ambient interior lighting, in-dash navigation, onboard Wi-Fi, and a power-operated soft top, higher-level trims may be downright luxury. The Wrangler is available in two-door and four-door body styles, but consumers seeking more capacity for passengers and goods should choose the four-door Unlimited variants. Various powertrains are available, including a plug-in hybrid and a 6.4-liter V-8. Regardless of the engine, the Wrangler comes standard with four-wheel drive. In addition, plenty of capability-enhancing upgrades are available to assist consumers in customizing their Wrangler to their specifications.
10. Toyota Corolla (47,501 units sold)
The Toyota Corolla is best known for fuel efficiency, dependability, and affordability, but its popularity is declining. Sales were down 25% year on year. The new 300-hp GR Corolla hot hatchback is undeniably thrilling, but because of its niche status, it will never be able to raise Corolla numbers significantly.
The twelfth-generation Toyota Corolla combines remarkable fuel efficiency and a plethora of standard safety features in a small car that appears considerably more thrilling than it is to drive. The most powerful Corolla sports a four-cylinder engine with 169 horsepower that still fails to accelerate the car with much enthusiasm. Other similarly-sized vehicles, such as the Honda Civic and Mazda 3, are more agile, quick, and snappy, making them far more enjoyable to drive. In addition, Corolla's wide selection of models distinguishes it from other compacts. The Corolla is available as a sedan or hatchback with an exceptionally fuel-efficient hybrid engine with front- or all-wheel drive. Adults can sit comfortably in the back seats, making the Corolla an economical new car for customers who require a dependable people mover.
9. Mazda CX-5 (50,653 units sold)
The Mazda CX-5 also finds a place among the most popular cars in the first quarter of 2022. It was not even on the bestsellers lists a year ago. The Mazda CX-5 is the brand's most popular car in America. The CX-5 accounted for almost 62 % of Mazda's total U.S. volume in Q1, up from just under 50 % a year ago.
The Mazda is available to the same demographic group as the Honda CR-V but may also impress individuals who fall into the Porsche Macan's tax category. The CX-5's standard four-cylinder engine doesn't emphasize its dynamic driving style much as the optional turbocharged four. Still, all variants offer an unparalleled ride-and-handling balance in this class. There are more practical choices, particularly for cargo space, but none can equal the Mazda's attractively crafted and generously fitted inside.
8. Chevrolet Equinox (56,037 units sold)
The Chevy Equinox crossover SUV sales were down 12.5 % in Q1 2022 compared to Q1 2021. Thus, supplies may have grown. However, that's a lot less than in Q4 2021, when Chevrolet Equinox sales dropped by more than 80% compared to Q4 2020. In addition, for the 2022 model year, the Chevy Equinox received a redesign in 2021.
The 2022 Chevrolet Equinox is one of the most popular compact crossovers, but its popularity does not imply quality. Sure, there's plenty of space for passengers, a feature-packed infotainment system, and agile handling in the Chevy. However, compared to its competition, it falls short in interior quality and storage space. In addition, all Equinox versions are powered by the same turbocharged four-cylinder engine, which is optional.
7. Honda CR-V (58,579 units sold)
Honda and Toyota didn't start to suffer the consequences of the computer chip scarcity until far later than most of their competitors; nonetheless, the repercussions can already be seen. For example, the first quarter saw a precipitous drop in Honda CR-V sales, with year-over-year declines of almost 38 %.
The Honda CR-V is a versatile and fun-to-drive crossover SUV that also comes with a range of advanced safety features as standard equipment. Recently, Honda announced that an entirely new version of the CR-V is in the works and that we anticipate seeing it at dealerships before the end of this summer. In addition, it is anticipated that the 2023 Honda CR-V will be marketed with engine options that include gasoline and hybrid systems.
6. Toyota Camry (61,505 units sold)
Last year, Toyota Motor North America weathered the early stages of the industrywide shortage of computer chips quite effectively. But over time, supplies ran low for Toyota as well. Nevertheless, the Toyota Camry continues to be the most popular car that is neither an SUV nor a pickup truck. Although it decreased by 24 %, the Camry was still superior to numerous SUVs and had a large advantage over the next best passenger vehicle, the Corolla.
The Toyota Camry is a staple in the market for midsize sedans, which in recent years has seen a decline in sales and new entrants due to the increasing popularity of SUVs worldwide. However, although the market has evolved, the Camry has maintained its position as the best-selling passenger vehicle for the past twenty years. This is a position that it has kept for the whole period. It has a reputation for dependability that is well-deserved, and it also provides an option that is hybridized and achieves outstanding efficiency in terms of fuel economy.
5. Toyota Highlander (66,026 units sold)
Toyota's rate of sales has declined thanks to decreased inventory. Only 2.1 % growth in sales was seen for the Toyota Highlander in the first quarter compared to the same period a year earlier. However, the entire year of 2021 saw a 24 % increase in sales of Toyota Highlanders. After the third quarter in 2021, sales of the Toyota Highlander had increased by 48 % before the industrywide chip shortage began to impact Toyota.
Although it has a lot to offer, the Highlander is merely a middle-of-the-pack competitor in the extremely cutthroat and competitive market for midsize SUVs, comprised of more than two dozen cars. There is a selection of eleven different trims available. There is the choice of a hybrid powertrain or a non-hybrid powerplant, and front-wheel drive comes as standard with the option of all-wheel drive. The Highlander's driving temperament might need an injection of caffeine, but it handles well and rides smoothly regardless of the trim level you choose. The cabin is attractively equipped, even on the lowest L trim level, with contemporary comforts, user-friendly electronics, and various driver aid technologies that come as standard equipment. The Limited and Platinum variants include attractive leather upholstery, a superior JBL music system, and more technological amenities, giving off the impression that they are Lexus automobiles.
4. Jeep Grand Cherokee (75,116 units sold)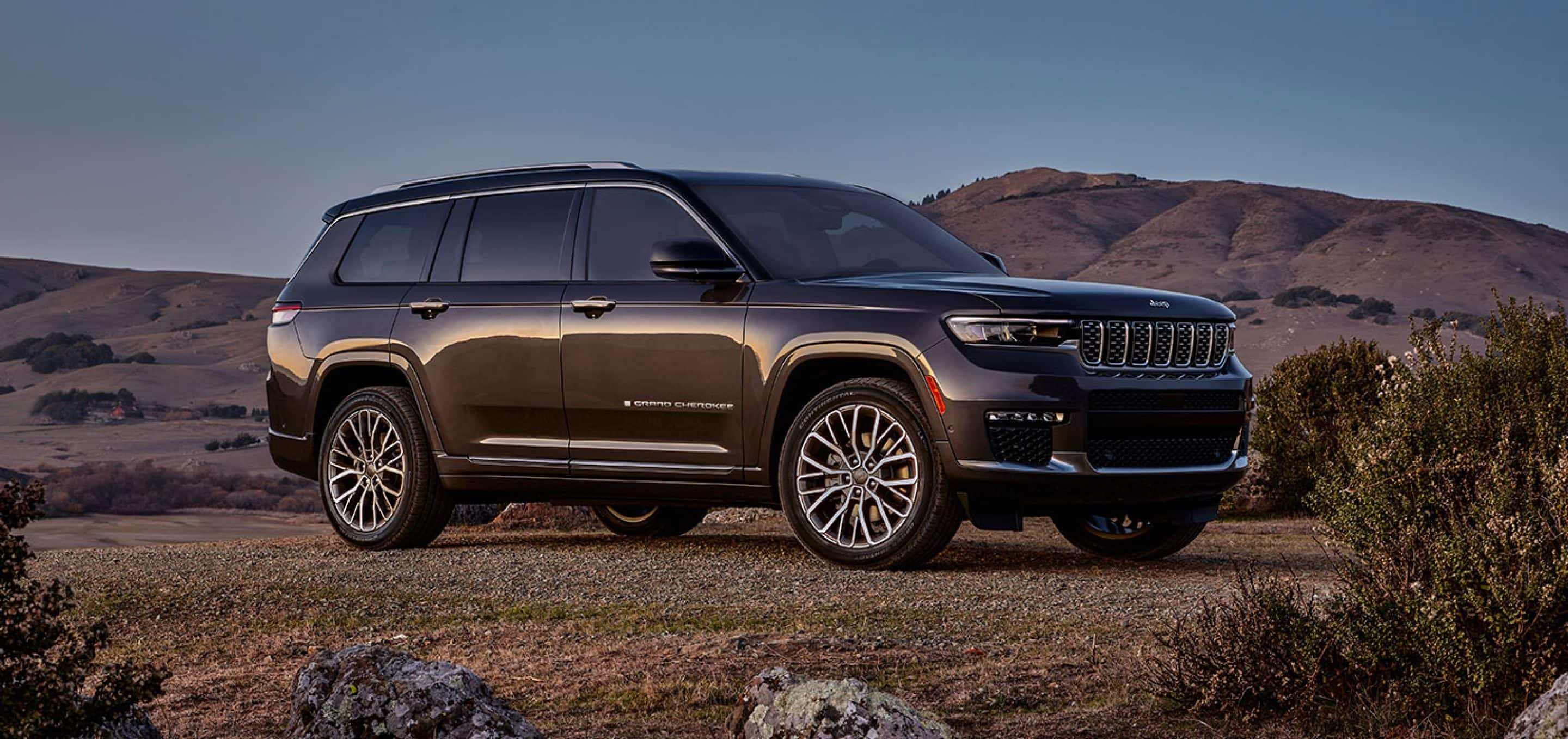 On April 1, the parent company Stellantis announced that the Jeep Grand Cherokee had first-quarter sales that set a record. Do note that fleet sales were not included in the total. The plug-in hybrid version of the Jeep Grand Cherokee, which Jeep refers to as the "4xe," will be included in the range beginning with the 2022 model year. In addition, beginning with the 2021 model year, the Jeep Grand Cherokee L will be available with three rows of seating.
It combines great off-road prowess with on-road finesse. It has a large number of possible luxury amenities and options. On top of that is the rugged, outdoorsy appearance that Jeep purchasers like all contribute to the vehicle's appeal. The well-known V-6 and V-8 engines are available, in addition to a brand-new plug-in hybrid model Jeep refers to as the 4xe. While versions with a V-6 engine have rear-wheel drive as standard, there are no less than three distinct all-wheel-drive systems that may be purchased to meet the demands of a wide variety of lifestyles.
3. Toyota RAV4 (101,192 units sold)
For the first quarter, the Toyota RAV4 was the "best-selling non-pickup vehicle," according to Toyota. However, according to Motor Intelligence, Toyota RAV4 sales declined 12.6 % in the third quarter. Nevertheless, the Toyota RAV4 remains the class leader. This is probably because sales of its nearest rival, the Honda CR-V, have fallen even more. The Chevrolet Equinox and Mazda CX-5, two other popular rivals, gained ground on the Toyota RAV4.
While the 2022 Toyota RAV4 isn't the most thrilling small SUV to drive, its practicality and economy make up for it. The entry-level model is inexpensive but simple, while mid-level trims provide many features that customers in this sector will love. A 2.5-liter four-cylinder engine, an eight-speed automatic transmission, and front-wheel drive are standard. All-wheel drive is available, but even the toughest RAV4 model can't compare to a 4Runner or a Tacoma at the trailhead. The RAV4 comes standard with many driver-assistance systems, including adaptive cruise control. Luxury amenities include faux-leather upholstery, heated seats, and a JBL sound system in higher grades.
2. Tesla Model 3 (132,766 units sold)
The Tesla Model 3 sedan is one of America's 15 most popular cars, accounting for two of the Top 20. The second option is the Tesla Model Y crossover, which shares a platform with the Tesla Model 3 passenger vehicle.
The 2022 Tesla Model 3 is an electric car that comes up to its promise. It has a near-ideal balance of performance, driving range, and affordable cost. It's quick and agile, especially in the Performance version. This means the Model 3 is an EV that driving fanatics can get behind. In addition, the mid-level Long Range trim has a driving range of 358 miles per charge, so charging the Model 3 every day is not essential.
1. Tesla Model S (158,772 units sold)
The Tesla Model S is at the top of the list of most popular cars in America in the first quarter of 2022. Of course, we wouldn't have the expanding number of electric vehicles today if it weren't for Tesla. But the 2022 Tesla Model S is still among the most appealing and attractive choices in that expanding market sector.
The Model S is ideal for long drives because it has an estimated driving range of up to 412 miles. The 1020-horsepower Plaid version can give supercar acceleration while seating four persons in its cabin. The Tesla Model S is not only stylish but also functional. That's because of its huge back luggage area and auxiliary front trunk, which provides additional storage space. In the luxury EV sedan category, new entrants include the Porsche Taycan and the Audi e-tron GT. Both of these vehicles present a challenge to the Model S in terms of performance and comfort; however, the Model S's superior range and semi-autonomous driving technology continue to draw customers to this Tesla model.
---
Here's more info on top-rated airport parking, the best parking spots in your city, affordable auto insurance, easy auto refinance, and high-quality car washes near you.
---