It's the season to rejoice. You can expect that this white Christmas season will have busier roadways than in 2020. Travel by car and plane is predicted to increase by 6% and 9%, respectively. More than half (85%) of those planning to travel intend to go for no more than 250 miles in one direction. The importance of having the right car insurance this white Christmas is more than ever.
If you missed out on a white Christmas, you still have a decent chance of experiencing wintry bliss this winter in the form of snow, sleet, ice, and slush. More than 70% of the country's roadways receive more than 5 inches of snow each year. More than 195000 people die in car accidents caused by winter conditions in the United States every year.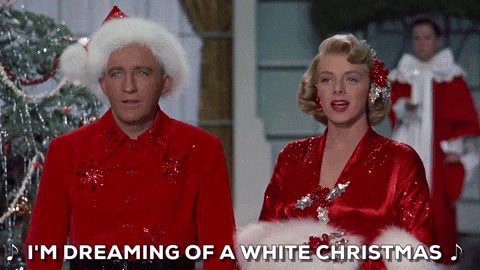 Here are some winter auto insurance ideas to help you cope with the cold:
Car insurance in white Christmas for repairs
Winter weather can cause various car issues, such as losing control on a slick road and colliding with a guardrail, or having snow and ice-laden tree branches fall on your car. For winter, or in this case for White Christmas, you should have collision and comprehensive insurance.
Collision insurance covers car repairs if you collide with another vehicle or an object, such as a utility pole. Non-crash weather-related damage, such as falling objects (such as a tree branch) and windshield chips that develop to huge cracks in cold temperatures, is covered by comprehensive coverage. Other issues covered by comprehensive insurance include car theft, vandalism, fire, floods, and collisions with animals.
Collision and comprehensive insurance are two forms of optional coverage. If you have a loan or a lease, collision and comprehensive insurance will almost certainly be required by your lender or leasing company.
Car insurance in white Christmas for at-fault accidents
Car accidents can be caused by slick roads, black ice, and overconfidence in your winter driving ability. Your liability auto insurance covers the expense of others' property damage and medical bills, as well as legal defense and settlements if you are sued if you lose control of your vehicle and cause damage or injury to someone else.
The minimum liability insurance requirements differ by state, and the average annual cost is $651. Purchasing umbrella insurance will provide you with additional liability coverage at a reasonable cost.
Car insurance in white Christmas for injuries
You can usually use the medical benefits component of your auto insurance policy if you or your passengers are injured in a winter car accident. Depending on your state, the medical benefits will differ.
Certain states require personal injury protection (PIP) as part of their "no-fault vehicle insurance" rules. Certain states require personal injury protection (PIP). PIP is obligatory in certain places (such as Massachusetts and New York), while in others, it is optional (such as Connecticut and Washington). PIP is not available in all states. If PIP is an option in your area, it's worth thinking about. If another driver causes an accident in a state that does not have PIP, you can file a claim against their liability insurance for your injuries and car damage.
Car insurance add-ons for white Christmas
Rental car insurance:

If your car is in the shop due to an accident, rental car insurance will cover the cost of a rental car.

Roadside assistance insurance:

 This insurance can pay for things like becoming caught in the snow or having your battery drained by frigid weather. Roadside assistance is often available as an add-on to a car insurance policy.
Way.com's driving tips 
Way.com has prepared a checklist to assist you to prepare your car for winter. This will help you have a safe Christmas season and a Happy New Year. The goal is to keep people safe while celebrating. 
Always check your battery:

This is how to prepare your car for winter. Batteries are especially vulnerable to the elements in the winter. A battery loses 30% of its power when it freezes. While temperatures around zero might result in a power loss of 50% to 60%.

Clear your car:

Frost on the car is never good. Remove all snow and ice. Driving with snow and ice in your car can be risky. Ensure your windshield, roof, taillights, headlights, and side mirrors are all free of debris. The easiest way to prevent frost on car windows is to cover it up at night. 

Maintain a safe speed:

Driving in cold weather is tricky. The speed limit may be too high for slick roads. Slow down, so you don't lose control of the car.

Maintain safe distance:

 Keep a gap between you and other vehicles. Don't tailgate other cars and allow for extra room to stop on slippery roads.
---
Check out our blogs for info on finding top-rated airport parking, the best parking spots in your city, and affordable car washes near you.
---