March is not just the time for March Madness. It is also the time for your taxes. It is that time of the year when a mail from your car insurance company reaches you. You would open the mail probably thinking about the good news about savings. After all, you didn't submit any claims and paid your bills on time. "Wait a minute. This doesn't seem right. How and why are my rates going up this year?!" Welcome to the nightmare of rising car insurance rates in Colorado!
Customers with Colorado auto insurance have been experiencing this moment in 2021 all around the state. Some people have been hit particularly badly. Customers are witnessing a 15% or more increase in their prices. So, what occurred, and, more importantly, what can you do about the growing cost of auto insurance? If you are looking to reduce your car insurance rates in Colorado you can read all about it here.
Colorado car insurance rates rise every year
There are several reasons why Colorado auto insurance customers should expect to feel the heat this year.
Colorado is the home of the American dream
To begin with, you may have observed that Colorado is becoming a more popular destination to live in. A brief reminder of this reality can be seen on Colorado's congested highways. It's no secret that the surge of new residents is producing specific issues affecting insurance costs for everyone. Newcomers to the neighborhood may not be familiar with the streets, which might increase accidents as they learn to traverse the area.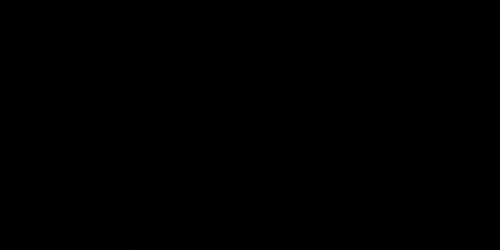 When you add in the possibility of severe weather, rookie drivers are put in a more stressful situation than those familiar with the area. Driving in snow and ice is very dangerous, and quick stops and lane changes can cause accidents. New Colorado drivers, on the other hand, are only one part of the puzzle.
More residents, higher the accidents
Accidents are on the rise for reasons other than new residents. Residents of Colorado who have lived there for a long time are also adding to the accident totals. Car accident fatalities in Colorado have increased by 24% in the last two years. 
This rise in fatalities is terrible, and it reflects Colorado's increased rate of severe crashes. Each accident results in costly auto claims, which raises insurance costs. Personal injury lawsuits raise the total cost of some claims even more. As a result, insurance firms are paying out more money than they have in the past, forcing them to raise their premiums to compensate.
Say no to a fast and furious style of driving
Whether you're a beginner or experienced Colorado driver, it's unlikely that you'll be surprised to learn that we're not all very excellent drivers. Would you believe that Colorado drivers are ranked as the eighth-worst drivers in the country? While Colorado is only in the top third of the country for DUIs and speeding fines, the state is number one for minor traffic violations, including running red lights, failing to signal turns, and not wearing a seat belt.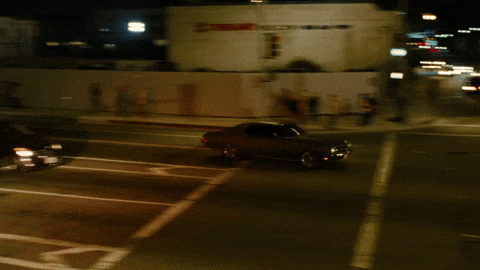 Minor traffic violations may not seem like much to some, but they can lead to severe and even fatal accidents. Another element driving up insurance premiums in 2021 is a risky driving pattern.
In Colorado, reckless driving isn't the only danger that drivers confront. Many drivers are distracted while driving by their cell phones, which has resulted in a rise in distracted driving incidents. While younger drivers are more prone than any other age group to text and drive, many older drivers are also guilty. About 36% of all drivers text or talk on the phone while driving, and car insurance companies are taking notice. Distracted driving increases the likelihood of possible claims, which is one of the main reasons why car insurance prices are rising around the country, not just in Colorado.
Putting the phone down while driving is a simple commitment that could save a life. There is little doubt that texting and driving are becoming more prevalent across the country. However, car insurance companies will continue to hike premiums to address the growth in smartphone-related accidents until drivers take distracted driving more seriously and put their phones down while driving.
Cost of car repairs are on the rise
Rising car insurance costs aren't solely due to distracted and dangerous driving. Cars are becoming more complex, which means that repair costs are rising. Car repair costs are rising due to high-tech electronics, lightweight body materials, and better airbags. As the cost of parts and repairs rises, the average insurance claim amount increases in lockstep with the cost of repairs. 
When you add a recent increase in the number of new cars acquired, you still have another factor driving up insurance costs in 2021.
Hail from hell in Colorado
Finally, we must not overlook Colorado's notoriously unpredictably variable weather. Several devastating hail storms battered Colorado the prior year, and cars with comprehensive insurance filed claims to recuperate from the damage. In 2020, certain places, such as Colorado Springs, had hail the size of tennis balls. While hail storms are beyond your control, they did add to growing expenditures in 2021. 
Mother Nature, hopefully, will be kinder to us this year. Unfortunately, intense storms can lead to higher insurance prices, mainly when hail or heavy winds accompany the storm.
Control your car insurance rates in Colorado
It's easy to feel powerless in the face of rising car insurance rates in Colorado, but there are a few things you can do now to influence future insurance costs. This method is known as "reclaiming your auto insurance." It's easy to get complacent in the face of growth rates as a group, but lowering rates in the future begins with you.
Drive carefully
First and foremost, we must put a halt to Colorado's growing trend of dangerous and distracted driving. Many drivers consider signaling, slowing down at yellow lights, and adhering to speed limits as hassles rather than laws. However, driving above the law only leads to accidents and, in the worst-case scenario, death. We should all work together to slow down and go appropriately so that everyone gets home safely. 
Ignoring these regulations saves you very little time while driving, and it is not worth risking an accident for those few seconds. If you occasionally break these basic driving regulations, resolve to tighten up your driving habits in 2021. If you can make a few modest modifications to your driving pattern, you might make a significant difference in rates for 2022.
Commit to slow down when you see yellow lights instead of trying to beat them.
Hands on wheel and eyes on the road, nothing else matters!
We should all refrain from texting and driving for the sake of safety. When faced with the possibility that a single text could result in someone else's death, why would anyone risk it to say, "What's up?" 
It's not worth the effort, and the text can wait. 
Because practically everyone has cheated and sent a text or two while driving, this transformation must begin with everyone. This year, everyone should make texting and driving a zero-tolerance policy. If you're in a car with someone texting and driving, remind them it's not safe!
Closing thoughts on rising car insurance in Colorado
In the face of rising car insurance prices, you don't have to feel helpless. If you find that your auto insurance for this year has become too costly, click on one of the banners in this article and get in touch with Way.com. You can get cheap car insurance in Colorado if you compare car insurance quotes from various car insurance companies. If you don't have the patience, you can get in touch with us. We will do all the legwork for you in finding affordable car insurance in Colorado.
Our expert car insurance agents can help you discover what other options you have. We can look into other coverage options, bundling savings, and increase your deductible to minimize your monthly premiums. 
---
Check out our blogs for info on finding top-rated airport parking, the best parking spots in your city, and affordable car washes near you.
---