Is refinancing a car loan worthwhile? Refinancing your car loan WILL save you a lot of money. Not only might you possibly cut your monthly payments, but you may also be able to lower your interest rate and adjust the term of your loan. You can also use auto loan refinancing to transfer your current car loan to a financial institution with which you already have a relationship.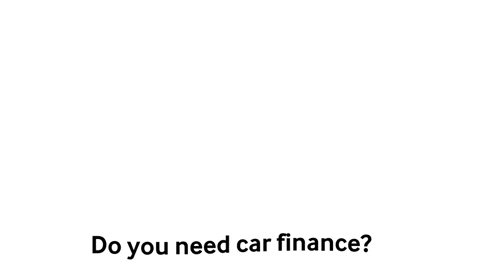 via GIPHY
Simple methods to refinance your car
Applying for a car refinance is similar to applying for a new car loan. Fill out a loan application. Get a message about your approval or rejection. If it is an approval, congratulations. If it is a rejection, seek out the reasons.
Filling out a loan application is the first step in the loan process. There will be questions about your debts, credit cards, employment history, housing costs, and various other factors. This is to help the lender understand and consider your ability to repay the loan. While you may be requested for personal and demographic information on the application, the lender can only use information that is permitted by law in determining whether or not to lend you money.
The lender will use the information from your loan application with what they learn from your credit report to make a decision. They'll decide whether or not to lend you the money you're looking for, as well as the terms of the car loan. If you're a high-risk borrower, they might grant your loan at a higher interest rate or for a shorter period than you requested.
If a lender declines your credit application, they are expected to explain why. They must also offer you a free copy of your credit report from the credit bureau they utilized to establish your creditworthiness. Lenders reject loan applications if they believe there is a substantial chance the loan will not be repaid. While being turned down for a loan can be irritating, it may prevent you from falling into a financial hole from which you cannot climb out.
Why does your credit score matter?
Your credit score is perhaps the most important factor that lenders consider. It's a three-digit number that ranges from 300 to 850 and summarizes the data in your credit reports. Lenders evaluate your credit score to determine not only whether you'll be approved for an auto loan but also what interest rate you'll have to pay and how long you'll have to pay it back.
Because lenders place such a high value on your credit score, you must understand it and seek to remedy any problems in your credit history before you apply for a car loan. It's especially crucial if you're working with a new lender who is unfamiliar with you. You'll want to plan for future borrowing because it can take several on-time monthly auto payments to raise your credit score by only a few points.
Compare car refinancing numbers
While low monthly payments or low rates may entice you, this is not the best method to choose finance. Instead, consider the entire cost of the loan, including all of the interest you'll have to pay. It's a good idea to get a calculator and do the math yourself because it will help you better grasp the loan's terms. The lender will be unable to modify the figures to make their option appear more appealing than it is.
Fortunately, calculating the entire cost of an auto loan is rather straightforward. First, enter the loan amount, interest rate, and loan length into our car loan calculator to calculate the monthly payment. The loan cost is then calculated by multiplying the payment by the number of months in the loan term.
In general, you want the shortest auto loan possible with monthly payments you can afford. Shorter loans often have lower interest rates and overall pricing, and you'll be less likely to owe more money on your car than it's worth (also called being underwater or upside-down).
There's also a larger likelihood that your automobile will be paid off before your warranty runs out, which increases the risk of costly repairs.
Signing the dotted lines
Some lenders may enable you to sign the new auto-loan paperwork electronically, while others will need you to sign the documents in person. You must read everything before signing, regardless of where you do it, to ensure that the new loan paperwork is correct and comprehensive. Pay special attention to how much you're borrowing, how long the loan will last, and what the interest rate will be. Make sure the dealer fills in any blanks or corrects any incorrect information before you sign the paperwork. Proving that you did not mean to agree to the agreements becomes considerably more difficult once you sign your name.
Where can you apply for refinancing for your car?
You may refinance an auto loan at many of the same locations where you originally financed the car. However, places that function as agents for other lenders, like car dealerships, should be avoided. Many intermediaries mark up the financing options before presenting them to you to increase their profit margin.
Most large national banks, both online and in-person, provide a wide range of loan services and have automated procedures that can make the process of refinancing your car loan simple. While they may not always have the best rates, they do occasionally have tempting low-interest loan promotions.
Community and regional banks provide many services as their larger counterparts, but they can frequently deliver a more personalized experience. This is useful for borrowers who require additional assistance during the procedure or explain their financial situation to someone. They offer competitive rates, just like other banks, especially when they conduct promotions with interest rate discounts.
Credit unions presently dominate the car refinance market, accounting for the majority of refinanced auto loans. When looking for an auto refinance offer, it's a good idea to start with the bank or credit union where you do the majority of your business. Customers who hold savings accounts, mortgages, checking accounts, or credit cards are eligible for relationship discounts at many financial institutions.
It would help if you acquired an offer from the location where you now have your auto loan, whether it's a captive financing firm run by the automaker or another financial institution. They are unlikely to want you to switch lenders, which may encourage them to offer you a superb auto refinance deal if you choose to stay.
Why should you refinance your car?
There are various compelling reasons for refinancing a car loan. The most compelling is to save money. Nearly two-thirds of auto finance businesses offer to refinance. Still, less than half of consumers know that it is an option they can use as part of their overall financing strategy. Even if interest rates are progressively rising, there are still many ways to save money by refinancing an auto loan. Many clients refinanced their original auto loan within days after signing the documents.
You can get a better deal
When you first finance your car, you may not always get good deals. You would have failed to get a favorable quote as you would have been unprepared. Look for a car refinance option if the interest rate on your initial car loan is significantly higher than what is promised. The simplest approach to save money on auto refinance is to switch from a high-interest rate to a low interest rate.
To check the interest rate on your loan, go back to the copy of the documents you signed. Look for another loan with better terms if it's greater than the market rate.
Take advantage of incentives
You may need to employ a manufacturer's financing (sometimes called a rebate) to earn a cashback incentive. It's a valid reason to refinance if the interest rate on that loan is higher than what you can obtain elsewhere. Some loan arrangements allow you to switch to a new car loan practically quickly. However, it would help if you did your homework because many cashback programs demand you to keep the manufacturer's needed financing for a set amount of time. These time frames differ from deal to deal, so check your papers to determine how many months must pass before you can look for a new loan.
Move to one financial office
For various reasons, having your auto loan at the bank or credit union where you conduct the most business is advantageous. Not only would have all of your business under one roof likely result in additional benefits or savings, but it will also make working with the loan easier. Because most people now have their wages directly deposited into their checking accounts, setting up automatic payments from your checking account to your auto loan is extremely simple. 
Lower the time period of your loan
An auto refinances are a terrific method to extend or shorten the term of your loan. Let's say your loan was originally for four years, but your monthly payments are putting a strain on your finances. With a refinance, you may be able to spread your payments out over five years to make them more manageable. Extending the term of your loan may result in you paying more interest in the long run. The length of your car loan will come down if you refinance.
Why not simply make larger payments to speed up the repayment of your present loan? Because a shorter-term auto loan is more likely to have a rate reduction, you'll save even more money.
Your credit score has improved
If you had low credit when you took out the auto loan but have made on-time monthly payments for a while, your credit score should have improved. The lower your loan's LTV (loan-to-value) ratio, the more appealing it is to a new lender. It would be a wise financial move to refinance and acquire a cheaper rate if you can do so.
You probably didn't qualify for cheap rates if you had negative credit when you took out the last loan. When you apply for a new loan, though, you may be eligible for lower rates if you have better credit. The new rate may enable you to cut your monthly payment, reduce the length of your loan, or do both.
Way.com can help you with the refinance of your car
As with all things related to cars, start by comparing quotes from several companies that provide refinance solutions. This will ensure that you get a good deal for yourself. Contact a licensed insurance agent. Need multiple quotes in less than 10 minutes? Check out the way.com app or website by tapping the banner below.
We only require your basic information to research different solutions for refinancing your car. You can choose your policy and benefit from the protection it provides.

---
Check out our blogs for info on finding top-rated airport parking, the best parking spots in your city, and affordable car washes near you.
---