With free speech and profanity making regular rounds in case of license plates in Maine, we are curious to know about it all. Like in every other state, license plates are mandatory in the state too. But, why are license plates in Maine making the noise? Scroll down to read everything about license plates in Maine and the draft rule regarding obscene license plates. 
How do I get a Maine license plate?
All vehicles after registration get their regular Maine license plates from the town office or the Maine Bureau of Motor vehicles (BMV). The BMV within the Department of the Secretary of State issues the plates. While most classes of vehicles are required to have both front and back license plates, motorcyclists and trailers are only needed to have rear license plates.
In addition to regular plates, disabled license plates and specialty license plates can also be obtained. This is possible by submitting different application forms. For example, one will have to apply with Form PS-18 in case of disability license plates.
However, after registering your vehicle, one can run a search online and place an order if you require a personalized plate for your car.
How much does it cost for a license plate in the state?
Obtaining a license plate in Maine is relatively a simple process once the vehicle registration is complete. The cost for a license plate certainly varies with the type you opt for in your car. For example, it costs $35 for disability plates, while most specialty plates cost $20 and an additional $15 for renewal.
Which are the types of license plates available in Maine?
There are four kinds of license plates available for different categories in the state.
Specialty and Recognition License Plates
You can also opt for the vanity plate along with your choice of specialty plates. It will cost $20 in addition to the regular registration fee. However, if you are opting for vanity plates, you will be charged another $25.
Agriculture Specialty Plate
Barbara Bush Children's Hospital Plate
Breast Cancer Support Services Specialty Plate
Lighthouse Trust Specialty Plate
Lobster Specialty Plate
Maine Black Bears Specialty Plate
Sportsman Specialty Plate
Support Animal Welfare Specialty Plate
University of Maine System Specialty Plate
Wabanaki Recognition Plate
We Support Our Troops Specialty Plate
Source:https://www.maine.gov/
Commemorative & Special Emergency Response Plates
The Emergency Medical Services plate series allows for personalized license plates with a maximum of six characters, plus one space or dash. The charge is $25 in addition to the registration fee.
Emergency Medical Service Plates
Veteran Plates and Programs
While many are available free of cost, the cost for plates like special veterans and disabled veterans can range between $35 and $220.
Purple Heart Motorcycle and Souvenir Plates
Disabled Veteran Plate- parking and motorcycle plates
Amputee/Loss of Use of Limb(s), or Blind Veteran
Medal of Honor Plate
Former Prisoner of War Plate
Pearl Harbor Survivor Plate
Special Veteran Plate
Disability Special Veteran Plate
Special Veteran Motorcycle Plate
Gold Star Family Recognition Plate
Source:https://www.maine.gov/
Disability Plate and Placards
The different disability plates issued by the Maine BMV are standard issue chickadee disability plate, a conservation disability plate, disability special veteran plate, disability motor home plate, disabled veteran parking plate, and disability motorcycle plate.
They are available free of cost but must be placed hanging from the rearview mirror while being parked.
What does CR mean on Maine license plates?
CR on a Maine license plate refers to Conservation. In other words, this abbreviation is seen in conservation plates. These are specialty plates available as passenger plates as well as commercial plates. It allows car owners to extend their support to the state parks of the state and the endangered non-game wildlife.
Similar to the other specialty plates, this too will cost $20 in addition to the registration fee. However, $14 from each purchase goes to Maine Environment Trust Fund.
What should you avoid on a Maine license plate?
It is rightly agreed that license plates too are a platform for expressing yourself and your support for certain causes. The BMV provides the opportunity for the same by the different categories of plates and the additional choice of words one can opt for through vanity plates. It was as simple as this till 2015.
However, an inconsistency in the review process in 2015 led to an uncensored outflow of profane language and symbols on the license plates until recently. The legislature enacted a law in 2021 which allows the BMV to reject any profane application, encourages violence, refers to genitalia, or is sexually explicit in any way. In addition, one is not falsely allowed to suggest an association with a public institution or a government or a government agency or duplicate another plate.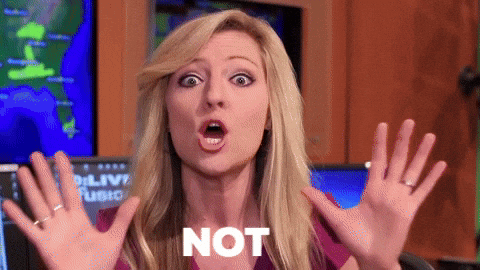 This will allow BMV to recall at least 400 plates in the state. But, does the recent amendment solve the problem? It may eliminate profanity on license plates, but the state still permits free speech by permitting expression less offensively.
Is it legal to have a front license plate in Maine?
Proper display of license plates is required by the state. Unlike many other states which require only one, Maine requires both front and back license plates. The plates must be displayed horizontally and any violation can lead to fines between $100 and $200.
Are license plate frames legal in the state?
Maine allows the use of license plate covers and frames. However, one must make sure that the numbers, letters, and words are visible and readable. Tinted or transparent, both the covers and frames if used on the plate must not block the visibility with even a blocking glare. Any violation of this can charge you at least $100.
 To find affordable auto insurance in Maine that covers your car properly choose Way.com. Visit Way to get cheap insurance quotes in Maine compare, and buy! 
---
Here's more info on top-rated airport parking, the best parking spots in your city, affordable auto insurance, easy auto refinance, and high-quality car washes near you.
---