A 0% APR auto loan is one strategy to save money on your next vehicle purchase. They are beneficial if they reduce your monthly costs. However, you must have excellent credit to qualify. Always consider both the car's affordability and your eligibility before purchasing one. Read to know more. 
What is a 0% APR?
A 0% APR or interest-free auto loan is practically free money. Your monthly payments compensate the lender for the amount who paid the auto dealer, but no more funds are sent into the lender's bank account. This varies from the typical approach to auto financing, in which the lender charges interest in exchange for financing.  
Usually, lenders generate revenue mostly through interest and fees. As you return the loan, you reimburse the lender for the funds it paid on your behalf to the vehicle dealer. The interest you pay contributes to the lender's profit. In the case of 0% APR, as the name suggests, the borrower doesn't pay any actual interest for the loan taken from the lender.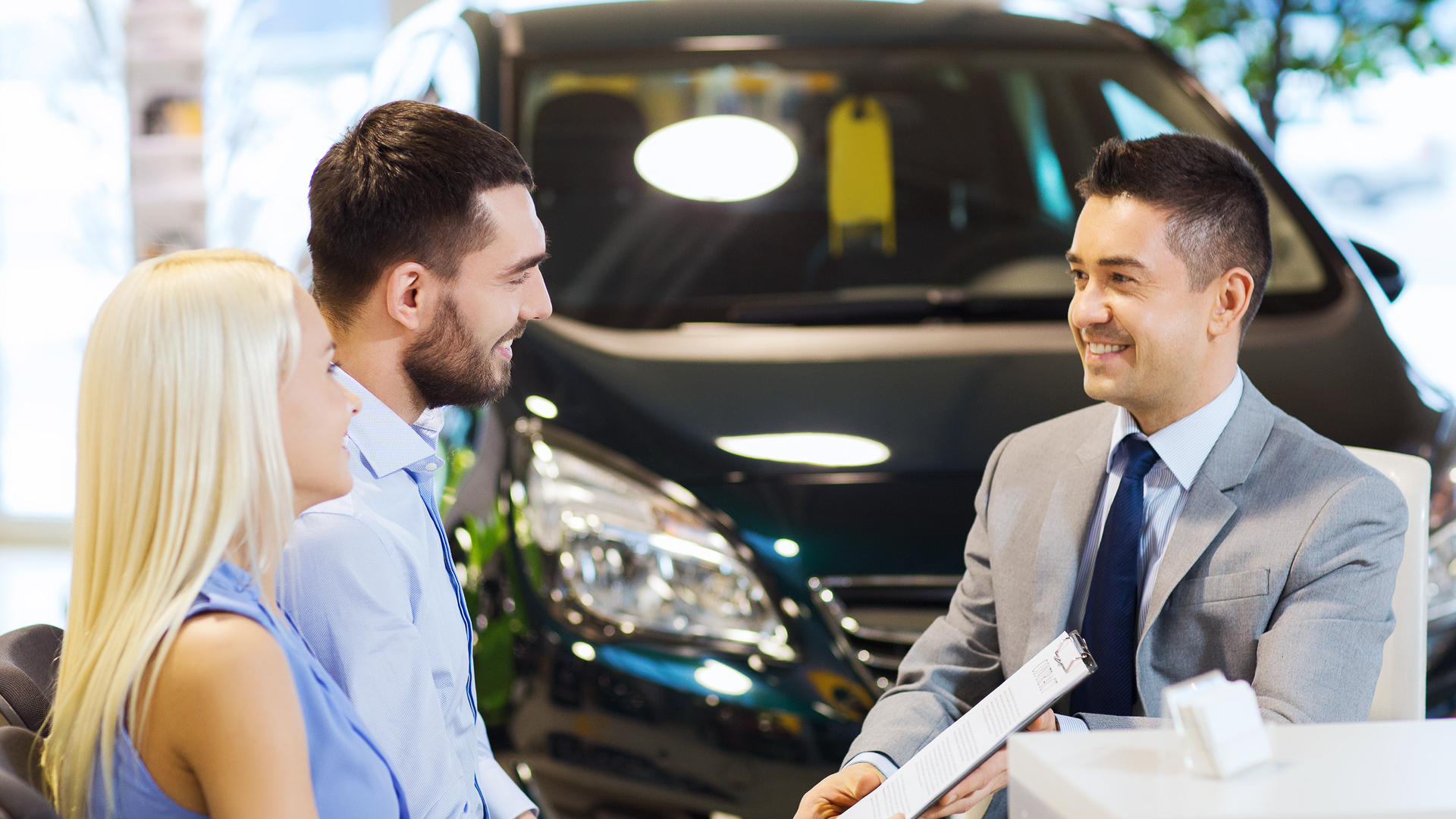 Who offers 0% APR loans, and how does it work?
The lenders who offer 0% financing are known as captive finance companies and are affiliated with automobile manufacturers. Ford Motor Credit, GM Financial, Nissan Finance, and Toyota Financial Services are some among them. Like, if Toyota wants to up the sales of one of its vehicles, it may provide zero-interest loans to select applicants through its own financing division. 
Interest-free auto financing almost sounds surreal, but here's the catch. On the surface, it appears to be more affordable, but this is not always the case. When automakers offer zero percent financing, they may attempt to compensate for "lost" revenue in other ways.  
For instance, a dealership may exert considerable pressure to sell you additional items, such as extended warranties or gap insurance, together with your vehicle. You may also be required to forego rebates and other perks that would otherwise reduce the purchase price. 

How do I qualify for a 0% APR car deal?
0% APR financing is often reserved for consumers with an exceptional credit score of 800 or higher. Before you begin shopping for vehicle finance, you should independently review your credit reports. Additionally, each lender has its own definition of excellent credit, and eligibility restrictions may differ from car to vehicle. 
Consulting the vehicle dealer in advance is your best bet if you are eyeing a 0% APR car loan. While you are at it, map out the eligibility requirements for interest-free financing. In addition to your credit score, an auto lender may also examine the following while reviewing your application: 
Debt-to-income ratio.

 

Employment background.

 

Address and income verification.

 
Regardless of whether your credit is good, bad, average, or exceptional, you should also seek preapproval from alternative finance companies. Preapproval can help you analyze your alternatives and provide you with an alternative if you do not qualify for the automaker's special offer. 
Current 0% APR car deals
Car make and model

 

APR term

 

Plus cash back if any

 

2022 Hyundai Nexo

 

72

 

+ $25,000

 

2022 Toyota Mirai

 

72

 

+ $17,000

 

2022 Ford Edge

 

72

 

+ $4,000

 

2022 Dodge Charger

 

72

 

+$0

 

2022 Dodge Challenger

 

72

 

+$0

 

2022 Ram 1500 Classic

 

72

 

+$0

 

2022 Ford Escape

 

60

 

+ $1,000

 

2022 Ford Escape

 

60

 

+ $1,000

 

2022 Ram 1500

 

48

 

+ $2,500

 

2022 Dodge Durango

 

48

 

+ $1,750

 

2022 Alfa Romeo Stelvio

 

48

 

+ $1,250

 

2022 Alfa Romeo Giulia

 

48

 

+ $1,250

 

2022 Jeep Renegade

 

48

 

+ $1,250

 

2022 Toyota Tacoma

 

48

 

+$0

 

2022 Chrysler 300

 

36

 

+ $2,000

 

2022 Jeep Compass

 

36

 

+ $500

 

2022 Ram 3500

 

36

 

+ $500

 

2022 Ram 2500

 

36

 

+ $500

 

2022 Buick Envision

 

36

 

+$0

 

2022 Buick Encore

 

36

 

+$0

 

2022 Buick Encore GX

 

36

 

+$0

 

2022 Buick Enclave

 

36

 

+$0

 

2022 Fiat 500X

 

36

 

+$0

 

2022 Ford F-150

 

36

 

+$0

 

2022 Ford EcoSport

 

36

 

+$0

 

2022 GMC Yukon

 

36

 

+$0

 

2022 GMC Yukon XL

 

36

 

+$0

 

2022 GMC Terrain

 

36

 

+$0

 

2022 GMC Sierra 3500HD

 

36

 

+$0

 

2022 GMC Sierra 2500HD

 

36

 

+$0

 

2022 GMC Sierra 1500

 

36

 

+$0

 

2022 GMC Sierra 1500 limited

 

36

 

+$0

 

2022 GMC Canyon

 

36

 

+$0

 

2022 GMC Acadia

 

36

 

+$0

 
0% APR Savings comparison
Constraints

 

Average Rate

 

0% APR

 

Average New Car Loan

 

$39,721

 

$39,721

 

Down Payment

 

$0

 

$0

 

Average Term

 

3.86% / 72 months

 

0% / 72 months

 

Monthly Payment

 

$619

 

$552

 

Interest Paid

 

$4,841

 

$0

 

Total Cost

 

$44,562

 

$39,721

 
Limits of 0% APR financing
Interest-free financing may only be available for a limited number of vehicle types. The vehicle you buy must almost probably be brand new. In addition, automakers typically reserve special financing offers for models with excess inventory that they need to shift. 
Depending on the offer, your repayment alternatives may be more limited with zero percent financing. Typically, you will have less time to return the loan than you otherwise would. Obviously, there's nothing wrong with paying off a loan quickly, but you should ensure that the increased monthly payment won't strain your finances. 
0% APR vs. Cashback offers
Typically, dealerships provide either cash back rebates or 0% APR, but not both. Consequently, you will need to be prepared to make the best financial decision possible. Occasionally, it makes more sense to choose the cash back rebate. The best course of action is to examine the entire cost over a specific time period.  
Accepting the cash rebate and borrowing less money for three years into a five-year loan, leads to a lower total cost of the loan. But it has got a higher monthly payment. The decision you make will rely on your priorities; the lower monthly payment with 0% APR might not be helpful considering the higher total cost. 
0% APR vs. Bonus cash
Automakers would prefer that you purchase your future vehicle from them rather than a rival. This is a significant reason why 0% financing options exist in the first place.  
In a similar effort to entice new consumers, automakers frequently provide additional cash rebates to purchasers. Unfortunately, a car manufacturer may not allow you to take the benefit of both 0% financing and extra cash.  
If you find yourself in this situation, you will need to choose which of the two savings opportunities is the best offer. Using an auto finance calculator is helpful with the comparison in terms of 0% financing and bonus cash incentives.  
In terms of overall savings, it may make the most sense to take the auto dealer's cash rebate in tandem with a higher loan APR. In other situations, 0% APR is an undisputed winner. 
Should I take cash back and then refinance to a lower APR?
You have the opportunity to double-dip. Therefore, you accept the rebate and accept a loan with a higher APR. After a month or two, you can refinance the loan with another lender, such as a credit union or bank, at a lower APR. Multiple hard credit queries within a limited period of time may potentially reduce your credit score. 
When should I not consider a 0% APR deal?
When your repayment period is insufficient
Short repayment terms are a common characteristic of 0% APR loans, thus the monthly payment may be larger than with a longer-term loan. Verify that you can pay it off on time, given your salary and other financial obligations. 
When the cash back rebates provide more savings
Surprisingly, cash back rebates seem good on paper in comparison to 0% APR. Thoroughly go through the details such as the rebate amount and the length of the loan. Then decide. Don't let the lower monthly payment lure you into spending more than necessary. 
When you are purchasing a used car
Typically, 0% APR finance programs are only available for new cars, so if you'd prefer a used car, you'll need to seek out alternative financing choices.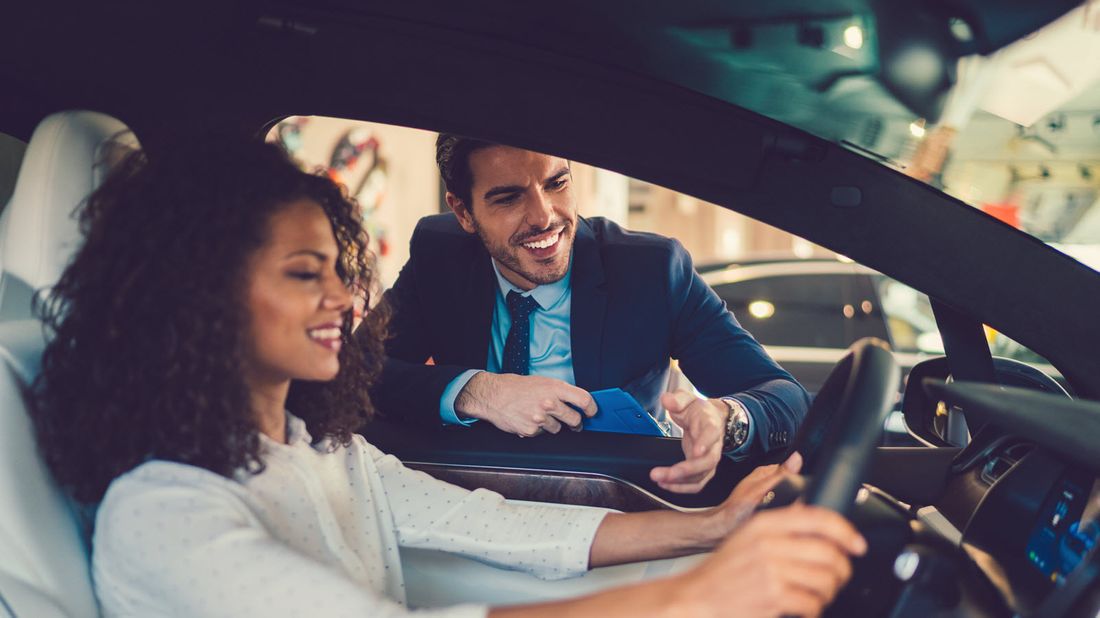 Do's and don'ts of 0% APR deals
Do's

 

Don't'sDon't's

 

Negotiate the purchasing price prior to requesting an offer of 0% APR. 

 

Acquire preapproval for a car loan before visiting a dealership.

 

Assess your ability to afford the monthly payment.

 

Verify to see if the manufacturer offers a cashback incentive that can be combined with the unique financing offer.

 

Accept a short-term loan with an unreasonable monthly payment amount.

 

Choose a long-term loan to reduce your monthly payment if the short-term option will cost you more ultimately.

 

Choose 0% financing over cash back without analyzing the possible savings.

 

If you can afford a down payment, you should ignore it.

 
Tips to get the best out of a 0% APR on your next auto loan
Focus on improving your credit score
Before applying for a 0% APR vehicle loan at a dealership, you should review your credit reports and ratings. Since your credit scores are computed based on the information in your credit reports, you should examine them thoroughly to ensure that everything is accurate. 
Before applying for an auto loan, you should challenge any erroneous information on your credit report. It is essential to check your credit reports with the three major consumer credit reporting agencies. 
After verifying that everything on your credit reports is accurate, examine your credit ratings. There are numerous credit ratings that various sectors might use to predict various aspects of your creditworthiness. 
Credit scores of 700 or above (on a scale from 300 to 850) are generally regarded as good credit scores. However, lenders do not normally disclose the minimum credit score required to qualify for a 0% APR vehicle loan. A score of 720 or higher may increase your likelihood of acceptance. 
Search for manufacturers who offer 0% APR auto loan
Next, you must locate the 0% APR auto loan deals you choose to pursue. Typically, only automakers offer these zero-interest auto loans, not banks or credit unions. Consider beginning your search with automakers that provide auto loans with 0% APR. 
This information is available on the manufacturers' websites; look for an incentives page for any current offers. You will likely discover that manufacturers provide no-interest loans on specific models and under specific conditions. 
Apply for the loan after price negotiation
After choosing an auto loan with 0% APR, you can start to negotiate the best potential price for the vehicle. One piece of advice is to wait to inform the dealer of your desire for 0% APR until after you have negotiated the price of the vehicle. If you request 0% financing before negotiating the price, you may not receive the best bargain possible. 

Bottom line
You still have options if you seem unable to obtain a 0% APR auto loan on your first try. Numerous lenders, such as credit unions, banks, and auto finance firms, offer auto loans with low-interest rates that may not result in substantial interest payments. Shop around with a number of competitive lenders to discover the best overall price for your requirements. 
---
Here's more info on top-rated airport parking, the best parking spots in your city, the most affordable auto insurance for your car, easy auto refinance, and top-rated car washes near you.
---